Published on 23rd March 2020 by Premela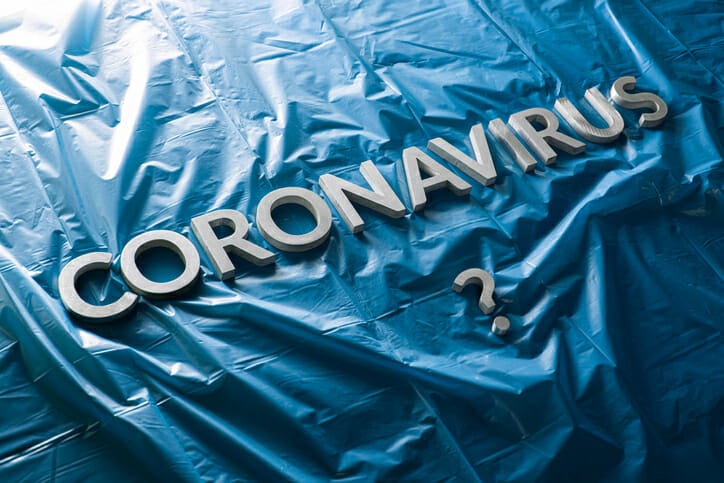 COVID-19 Weekly Update: 16th – 22nd March 2020
Welcome to the first COVID-19 weekly update. Every Monday we will summarise the key events that have happened in the previous week in this pandemic. We will give you a rundown of what's going on in the UK as well as major global events.
This week's key statistics
UK cases rise from a total of 1,543 on Monday to 5,683 on Sunday

UK deaths rise from a total of 36 on Monday to 281 on Sunday

Worldwide cases reached over 300,000 on Sunday

Worldwide deaths total at least 14,380 on Sunday

Italy's death toll rises above China's, nearing 5,500 on Sunday



What has happened in the UK this week?
This week marked the start of the daily news conferences on the coronavirus situation, headed by Boris Johnson or senior ministers.
Monday saw Boris Johnson introducing more stringent measures to prevent transmission of the virus, with new guidelines demanding whole households self-isolate for 14 days if anyone shows symptoms.
He also strongly urged the public to heed the social distancing advice. This included avoiding unnecessary travel and avoiding non-essential social contact.
This has become a daily theme of the news conferences in an effort to avoid even harsher measures such as a lockdown for cities or regions.
On Tuesday the Chancellor announced a £350 billion aid package for businesses. The governments' chief scientific advisor Sir Patrick Vallance, told MPs that keeping the total number of deaths in the UK to under 20,000 would be a good outcome, indicating just how much of a challenge lies ahead.
Wednesday brought the much-anticipated move of shutting all schools. It was announced that all schools would close indefinitely on Friday, due to the unanticipated pace of coronavirus spread.
Schools will remain open for vulnerable children and children of those key workers such as those frontline staff in healthcare and those involved in food production or delivery.
Gavin Williamson, the education secretary, announced that GCSEs and A levels are cancelled. Grades will instead be awarded based on teacher judgement and other available data such as performance in mock exams.
On Thursday the Prime Minister insisted that the UK can "turn the tide" in the next 12 weeks and the Queen's address to the Commons urged people to come together.
On Friday Boris Johnson told all pubs, clubs and restaurants to not reopen again after closing on Friday night. This went one step further than the advice issued on Monday, bringing the UK closer to shutdown.
Also on Friday, Rishi Sunak announced a huge support package in a bid to prevent large numbers of people losing their jobs.
For employers who sign up, instead of laying off staff they cannot afford to pay, the government will pay 80% of the workers wage per month, up to £2,500.
This is the Chancellor's latest announcement aiming to avoid massive amounts of unemployment and ensure that people have jobs to go back to and businesses can still run once this pandemic is over.
The addresses to the nation continued over the weekend. On Saturday Environment Secretary George Eustice urged shoppers to buy responsibly after reports of the elderly and NHS worker being unable to get essentials.
Sunday brought more urges for people to stay 2m away from other people as many went out to parks in the nice spring weather. The Prime Minister cautioned that the UK is just 2 or 3 weeks behind Italy to put into context the need to follow the advice.
To end the week that brought unprecedented measures, it was announced on Sunday that around 1.5 million people in the UK will be asked to self-isolate for at least 12 weeks, to protect themselves.
This will include those who have had solid organ transplants, people with cancers of the blood or bones, those on immunotherapy that significantly increases risk of infection and people with severe respiratory conditions such as cystic fibrosis, severe COPD and severe asthma. Letters will be sent out this week by the NHS.
What has happened globally this week?
Italy, France, Spain and Belgium are all under lockdown in an attempt to control the spread of COVID-19. Europe has become the centre of this pandemic after enormous efforts by China have curbed the spread of the virus in the country. France entered lockdown on Monday with Belgium following suit on Wednesday.
The situation has been worsening in Italy as it bans any movement inside the country with police out enforcing the lockdown and fining those who don't comply. Italy has the highest death toll globally, surpassing China. The situation is not helped by the makeup of Italy's population; around 23% is over 65 and COVID-19 more seriously affects older people.
The EU bloc suspended all travel into the passport-free Schengen zone by non-EU nationals for at least 30 days on Tuesday in an attempt to slow the spread of COVID-19, with many states tightening their internal borders.
Many other countries around the world have placed either total or partial restrictions on who is allowed to travel to the country.
In better news, China is seeing a drop-off in new cases, a testament to its lockdown measures. However, now as many restrictions begin to be lifted and normal life starts to resume, it remains to be seen whether cases will spike once again.
The rest of the world will be watching very closely as this will provide important data for other countries trying to plan their actions. There was only one domestically transmitted case on Sunday – the first in four days. The other cases since slowly lifting the lockdown have been imported cases – mostly Chinese nationals returning with the virus.
3 hopeful pieces of news:
All of the news on COVID-19 can seem very doom and gloom, but there are good things happening amongst all of the pandemic chaos. Here are 3 snippets of good news from the last week:
Air pollution in China drops
This can be seen on images produced by NASA. There have been huge falls in nitrogen dioxide and carbon dioxide in China and Northern Italy amidst lockdowns.
The canals in Venice are now so clear that fish can be seen in the waters. The huge drop in water traffic has reduced pollution and allowed sediment to settle.

A vaccine for COVID-19 is set to begin a trial in humans. It isn't the only one, 35 other companies are also currently developing vaccines.
Words by: Safiya Zaloum
Want weekly news delivered straight to your inbox? Sign up to our newsletters here!