Published on 17th November 2017 by lauram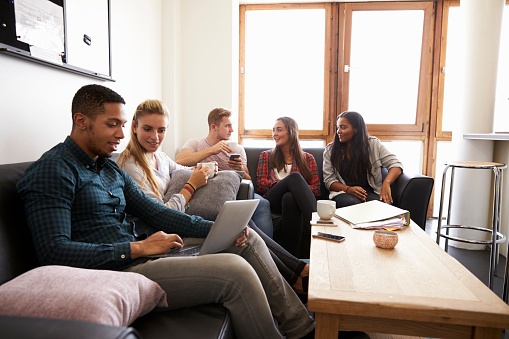 Year 13 is quite a daunting year with much going on: from applying to our preferred universities to ensuring we achieve our expected grades, it can get quite stressful. However, not to worry! I have devised a list which will hopefully help you balance out the demanding work of A-Levels and ensure that you don't exhaust yourself!
Applying to medicine for 2018 entry? Try our one-day Interview Course!
Book an Interview Course
1. Stay up to date with your work
This is crucial; the content covered at A-Level is definitely a lot more compared to GCSEs. Therefore, it's a good idea to keep up to date with each of your subjects as not only will this benefit you in the lead up to exams, but it prevents you from overloading your brain with stress before exam season starts. The earlier you start, the easier it'll be!
2. Try different revision techniques
If one method doesn't work, then remember that there are many other methods available – you just have to find one which suits you best. For instance, you could try:
Mind maps

Flashcards

Posters

Annotated drawings
3. Manage your time effectively
This is one of my key principles, as managing your time effectively will prevent you from falling behind – as well as meaning you can plan your free time. Set yourself a certain number of hours a day in which your homework and extra independent work should be completed (without any distractions of course), and then this will allow you to spend the rest of your time fulfilling any other commitments you may have – and getting some rest!
4. Don't stress!
A-Levels are tough, and it is completely normal to feel stressed! I certainly do at times. However, the best solution to conquer this is to take a break when things are getting too much. For example, when you feel like something is making you stressed out, pause for a while and do something you enjoy. Not only will this relieve your mind, but it will also make you much more motivated when you return to the task.
5. Don't compare yourself
The most important is left till last. Try not to compare yourself with other people, as everyone is different and has different approaches to revision. Inevitably, I know it's hard to avoid doing this, but you have to remember that you are good enough to achieve anything. With a positive mindset, you will be able to conquer what A-Levels throw at you. Good luck!
Words: Alisha Imran