Published on 23rd May 2018 by lauram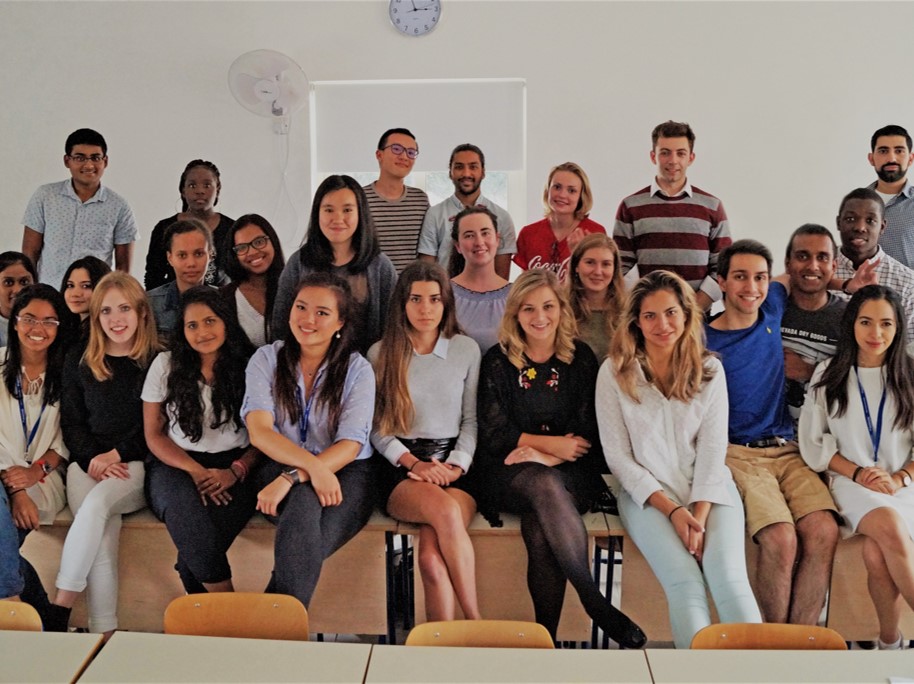 Sponsored Content
Considering your medical school options? In this blog, we speak to a student at QMUL Malta to explore five key things you might not know about studying there – and their top tips for applying.
Find out more about QMUL Malta
1. What are five things you think students might be surprised to know about studying Medicine at QMUL Malta?
The close 1:1 relationship between students and academic/non-academic staff
Cheap, modern and brand new accommodation
Beautiful surroundings and easy access to many areas
Lecturers fly over from Barts London to conduct teaching sessions whilst there are some lecturers that are based in Malta too
Free public transport in 2018 for those under 20 years of age
2. As a student, what is your favourite thing about studying medicine at QMUL Malta?
Being in a small cohort and having a close relationship with lecturers, as it benefits both my academic and personal life. Everyone is together and interacts with each other very well, it's easy to get socialised and you don't ever feel alone even though you are away from your home country. We've been doing activities together and going on night outs and everyone gets involved.
3. What can you tell us about student life and extracurricular activities?
We have a great student life with many extracurricular activities such as diving, swimming and jogging throughout the year. Different sports clubs are being formed by the students at Barts such as netball, basketball and football.
We are 5 – 10 minutes away from the Marsalforn Bay where there are a range of restaurants to eat out. The nightlife is quite good, and there are a couple of clubs and karaoke places around the area with cheaper prices compared to the UK. We've also organised special nights out, such as St. Patrick's Day and an after-exam party.
Find out more about life at QMUL Malta>>
4. From your experience of the admissions process, what are your five top tips for students to stand out when applying to QMUL Malta?
Concentrate on the article given to you by the university as you will be questioned on it at the interview. Do some background reading on the topic beforehand, read recent news articles related to the topic (Zika Virus, Ebola) and also prepare for some questions yourself.

Work hard to achieve the required grades in academics and UCAT. Do the practice books that are available in the bookshop or on Amazon.

Conduct volunteering work and extracurricular activities as it will support your application. It is always better to work in a healthcare-related environment. For example, you could volunteer in a ward or as a ward assistant. There are many volunteering roles available in the NHS and they always welcome volunteers. I personally volunteered in two countries, in the ward as well as in a private GP practice. Working in a ward allowed me to understand the role of a multidisciplinary team and experience the hospital environment, and by working in a private GP in another country, I realised that the qualities of a doctor are consistent globally.

Arrange a visit to the university. This will provide you an idea of what the university and surrounding environment look like.

Contact current students and ask about their previous experiences. They will be happy to share their experiences and talk about the setting of the interview. By contacting different people, you will be able to understand that there might be similar questions asked of different candidates, as well as a pattern of questions.
5. Why did you choose to study here?
I was in the UK for four years and wanted to study abroad to explore another country. Then I found out that Barts conduct the same curriculum in Malta, a country surrounded by the Mediterranean Sea and with 365 days of sunshine!
I also thought it would be a great place to study the MBBS as it is cheaper to live in Gozo than in London, it's safe and it gives you the opportunity to experience new cultures.
Find out more about QMUL Malta