Published on 9th October 2018 by lauram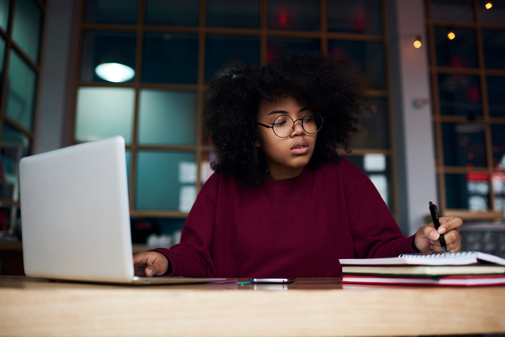 Section 3 of the BMAT exam tends to be the most dreaded aspect for candidates, but it's perhaps the one that you have the most control over. You don't need to have a great flair for writing, all you need to be able to do is get your point across clearly and here's how you can do that…
---
Looking for strategies to score highly? Our popular one-day course is now streamed live online!
Go To BMAT Course
---
1. Identify and define key terms
It's true that the quotation or statement can be pretty much anything (although it's usually science or medicine-related).
But when you assess the exams over the last few years, you will quickly see that the task – i.e. what you need to do in relation to that quotation or statement – is incredibly formulaic. This allows you to prepare a precisely-timed battle plan that can be applied to any statement or quotation they might provide. Let's explore this further.
Each task has a quotation or statement at the top. The first thing they will ask you to do is to explain it. They may phrase it slightly differently, but this is true 99% of the time. The easiest way to do this is to define each of the key terms within the statement. This will help you find a clear way of expressing its meaning. This should be done in 1-2 sentences.
Read about techniques for the Section 3 essay
2. Make sure your argument is balanced
The essay question tends to ask you to 'argue to the contrary' of the statement or 'argue for the statement'.
Whichever you're asked to do, you need to make sure you still give the opposing point of view. This is one of the marking points of the essay and one of the simple things you need to make sure you do to secure yourself a minimum of a three.
Make sure you give an equal number of points for each side of the argument to ensure you've kept it balanced.
Read 6 BMAT tips to score highly
3. Keep it clear and concise
It's very important that you avoid waffling in your essay. You should focus on making clear well-explained points. The PEE (Point Evidence Explain) method that's taught in schools is a good format to follow.
The BMAT requires you to write a scientific-style essay, so it's not exactly the same thing as writing pieces that you would have previously done for English Language. Use simple sentences and try to pick the strongest arguments to write about.
Read more BMAT Section 2 tips
4. Practise brainstorming
There are lots of BMAT past papers available and each of them have four essay questions so you have plenty that you can use for practise.
You may not have time to write up a full essay for every single option in each paper, so I would advise picking your favourite question and writing up a complete essay on that for each paper.
The other 3 questions, you should make a plan for them, so you can practise brainstorming and coming up with arguments quickly.
Read our guide to BMAT past papers
5. Be careful of spelling and grammar
Don't forget that you will also be assessed on spelling and grammar. You only have half an hour to choose a question, plan and write your essay which means you'll have to write pretty quickly fill a full side of A4.
Whilst you're writing be extra wary of your spelling (if you can't spell a word, try to find an alternative that you can spell), keeping it legible and your phrasing – with just a little bit of care you should be able to secure yourself an A for this part of the essay.
Read BMAT Section 3 tips
6. Create essay skeletons
Considering that you are pushed for both time and space it is important you stick to a basic plan or foundation for your essay. From experience, I believe this is the best skeleton to follow. The first paragraph of your essay should be a deconstruction of the quote and point being raised. The BMAT marking criteria marks you against how well you address the question demanded.
If there are three bullet points to be answered, it is important you answer each one in turn. Begin the essay by deconstructing the quote and giving your opinion on the topic here is also appropriate.
You should then move onto your next paragraph which should be either for/against. In order to keep within the page limit, I think raising three points for and against will suffice.
Your final paragraph should be balanced and finish strongly. In your practice, it goes without saying that you must practice writing full essays under timed conditions.
Words: Masumah Jannah & Hassan Ahmed
---
Our expertly trained BMAT tutors can help you master the test at your own pace.
Book BMAT Tutoring
---
Learn More: