Published on 17th October 2018 by lauram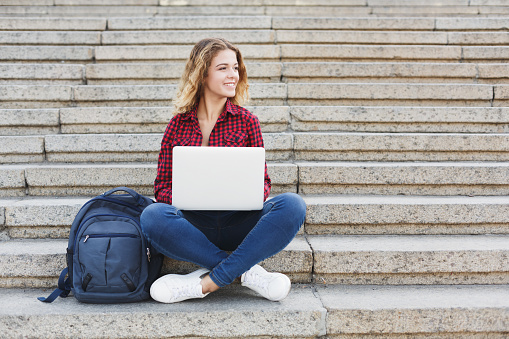 Submitting your UCAS application can feel like a huge relief and a wave of anxiety at the same time – you worked hard on your application, and now you just need to wait for those exciting interview offers!
Read on for some ideas on what to do after sending off your med school application.
Want to get a head start with your interview preparation? Book our one-day Interview Course!
Want free interview tips? We are running FREE Get Into Medicine events in London, Manchester and Birmingham – sign up to our seminars here!
1. Be patient
Waiting to hear back from your universities can feel like an eternity and then some. But bear in mind that the admissions team have thousands of applications to sort through and hundreds of interviews to organise, so be prepared to wait.
If others hear back before you, it's not the end of the world – do not jump to any conclusions and assume the worst. This will only make you more nervous and make the wait feel even longer!
Lots of students can end up calling admissions every other day to ask about the progress on their application. Don't waste your time doing this because chance are they won't be able to give you any details.
It's a better idea to accept the wait and spend your time doing something more worthwhile- like preparing for the next stages of your application journey.
Curious as to what you might be asked? See over 100 medical school interview questions and answer guides in our FREE Interview Question Bank>>
2. Keep up to date with medical news
In interviews you may be asked to discuss a medical news story that has interested you. So it's a good idea to be aware of what's going on in the medical world. This doesn't mean you need to learn the nitty gritty details of every medical news story, you just need to have a solid idea of what is going on.
What you should do is consider the ethical implications of the news story. If it's about a new procedure or research – think about its pros and cons and how it will affect both patients and doctors.
To get you into the mindset of a healthcare professional you could look into the issues affecting them; for example, the mental health of doctors or NHS politics. There are lots of interesting books about these topics (and more general ones about what it's like to be a doctor) so find something that tickles your fancy and have a read – and if reading is not your cup of tea you could try listening to medical podcasts.
Read our page on NHS Hot Topics 2018-19>>
You can also get medical news delivered to your inbox every week by signing up to our newsletters (make sure to fill out your stage and the year you're planning to study medicine!) here>>
3. (Interview) practice makes perfect
There's no time like the present to begin your interview prep. Start by noting down answers to common questions such as why medicine?; strengths and weaknesses; why do you want to study here – and so on.
Also think of situations you showed qualities such as good leadership/empathy/communication in case you are asked. If you're wondering about how to prepare for role play in MMIs, a good way is just to make up some scenarios and practise with someone.
Now that you have some answers prepared it's time to find an interview practise buddy. Do mock interviews with your friend/teacher/family member/cat (if you need a listener).
Another fantastic person to practise with is yourself. Recording yourself saying your answers is a great idea. It means you can go back and see what you did well and what you could improve – sometimes your most honest critic will be yourself.
Now is good chance to also hone your non-verbal communication. Think about your posture, tone of voice and how to portray confidence.
Good luck folks!
Words: Ateka Gomaa
Want more help with interview prep?