Published on 1st November 2018 by lauram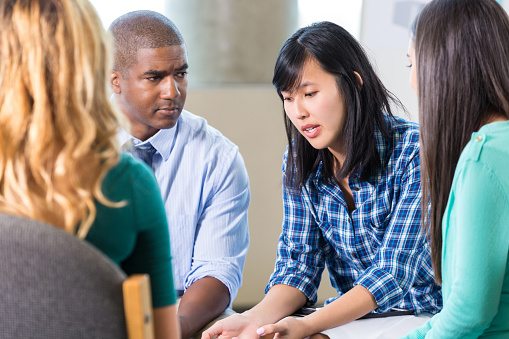 Welcome to this week's medical news round up! We will be bringing you the healthcare topics that have been under the microscope and making them relevant and useful to you as a medical school applicant.
Joining us this week: an opt-out system for organ donation, mental health funding and dexterity in students.
Want weekly news delivered straight to your inbox? Sign up to our newsletters here!
Did you know we're running a series of FREE Get Into Medicine events? Book your space here>>
Opt-Out System for Organ Donation
MPs have approved a new opt-out system this week, meaning adults in England will be presumed organ donors unless they specifically decide otherwise.
10-year-old heart transplant patient, Max Johnson, recently inspired a high-profile campaign for a change in the law. This has resulted in the Organ Donation (Deemed Consent) Bill, which proposes a new opt-out system for adults in England.
The current opt-in system requires the public to actively register as organ donors, meaning many don't engage with the system. Opt-out aims to increase the number of donors, by asking those who wish not to donate to remove themselves from the register. As over 5000 people are currently on the waiting list for organ transplant, this could save hundreds of lives each year.
The bill has "soft opt-out" proposals, meaning that organ donation would not occur without the support of family and next of kin. There would also be exemptions for those under 18 and those who do not have the capacity to make informed decisions.
What can we learn from this?
The main issue surrounding this topic is consent. It is argued that presumed consent or being shamed into consent is invalid. However, it has been made clear that no one should feel coerced into organ donation and the decision to opt-out would be respected and unquestioned.
Question to think about: What are the potential benefits and consequences of the proposed opt-out system for organ donation?
Read NHS Hot Topic – Organ Donation to find out more!
---
Why not try one of our quizzes?
---
Mental Health Funding
A £2 billion funding boost for mental health services was announced during the autumn budget this week.
The funding aims to provide sufficient mental health support in every large A+E department. This would be a hugely important development, as many patients with mental health problems present to a poorly equipped A+E because they have nowhere else to go.
The new funding will also support mental health ambulances, specialist crisis teams and a number of services including, social, school mental health and community mental health.
Although this funding is welcomed, it is argued that it is simply not enough to meet the demand.
What can we learn from this?
The Health and Social Care Act 2012 introduced huge changes for the NHS, including its organisation and targets. In the act, the government deemed to create a "parity of esteem". In simple terms, this means valuing mental health equally with physical health. The government has been criticised for many years for failing to meet this target.
Question to think about: What do you think would relieve the challenges of NHS funding?
Read more about NHS funding
It's also important to grasp how the NHS is organised. Find out more about the Structure of the NHS, especially the impact of the Health and Social Care Act 2012!
Dexterity in Students
A professor has said students are losing their dexterity for surgical skills, such as stitching and sewing.
A professor of surgical education, Roger Kneebone, has recognised young people spend so much time using screens that they are losing competence and confidence in practical, hands-on skills.
This is a particular problem for future surgeons, as they are required to have dexterity as well as academic knowledge. The professor at Imperial College London says students need a broader education that includes creative subjects, in order to improve craftsmanship.
The 2D nature of screens has meant a decline in the manual skills of students. However, technology is not all to blame. Government policies and methods of assessment mean academic subjects often take priority over the arts.
It is said that these manual skills are what allows us to "stay ahead of the robots" and navigate an ever-advancing workplace.
What can we learn from this?
Young people and children are now growing up in an environment where everything is available on a touch screen, so we're starting to see the consequences. These technological advances mean the topic of Artificial Intelligence (AI) in medicine is of increasing significance.
Although a decrease in dexterity is highlighted as a negative in this story, it is important to debate whether advances in AI require doctors to have a different set of skills, perhaps a new type of dexterity. For example, robotic surgery has already shown fantastic, safe results in the UK.
Question to think about: How do you think AI will affect the role of doctors in the future?
Read more: Artificial Intelligence in Medicine
Words: Katie Burrell
Katie is a third year medical student at Lancaster University who also documents her life at medical school on her personal blog hopefulmedic.wordpress.com
Are you keeping up to date with medical news? Read the latest here: