Published on 25th October 2018 by lauram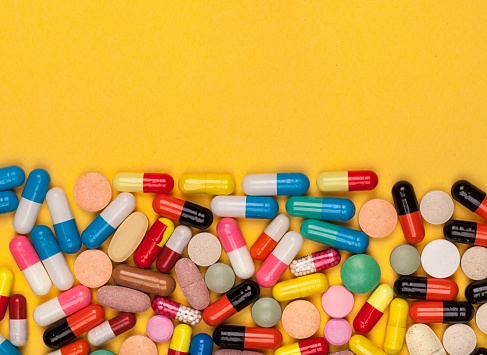 Welcome to this week's medical news round up! We will be bringing you the healthcare topics that have been under the microscope and making them relevant and useful to you as a medical school applicant.
Joining us this week: flour and folic acid, the consequences of a no-deal Brexit and millions missing cervical screening.
Want weekly news delivered straight to your inbox? Sign up to our newsletters here!
Did you know we're running a series of FREE Get Into Medicine events? Book your space here>>
Flour and Folic Acid
The government will consider adding folic acid to flour in order to prevent common birth defects.
Mandatory fortification refers to adding micronutrients to food to improve the nutritional status of the population. This is not a new concept for the UK, as after World War 2 it became law to add iron, calcium, thiamine and niacin to white flour.
Now the UK government is considering adding another nutrient, vitamin B9 (folic acid), to flour. Many other countries have added folic acid to their flour for years and health experts say it is safe for the UK to follow in their footsteps.
Many preventable birth defects, including spina bifida, are linked to low levels of folic acid. Women are advised to take folic acid supplements daily, both during the lead up to conception and during the first 12 weeks of pregnancy.
However, many women are not aware they should be taking it, forget to take it, or have an unplanned pregnancy. Folic acid in flour would provide a safety net for these pregnant women.
The government will launch a consultation in early 2019 to consider the wider implications for the rest of the population. This will include considering potential side effects and the safe limits of folic acid.
What can we learn from this?
Public health: the health of a population as a whole – monitored, regulated and promoted by the state.
Public health measures can be incredibly beneficial and influential. Mandatory fortification of flour is an example of a public health measure, as it addresses the issue of malnutrition, birth defects and the risk of some vitamin deficiencies.
Question to think about: What public health measures are you aware of and do you think they are effective?
Click here for how to answer a common interview question surrounding public health!
---
Why not try one of our quizzes?
---
Consequences of a no-deal Brexit
There is a huge concern that a no-deal Brexit could have an enormous impact on the UK's supply of medicines. In response, the government is asking pharmaceutical firms to stockpile a six-week supply of drugs.
Every month, the UK receives 37 million packs of medicine and exports 45 million to EU and EEA countries. The concern is that a prolonged disruption at the borders could disrupt the supply.
Stockpiling by the industry is enough for now, but even this poses challenges. Companies are struggling with the logistics of storing drugs with short half-lives (e.g. cancer drugs), or drugs that need to be refrigerated, like insulin and vaccines.
Patients are not currently advised to stockpile drugs but this could change in the future. The pharmaceutical industry want to reassure patients that drug firms would do everything they could to ensure medicines are available for the people who need them. The government is working to prepare for a no-deal Brexit and ensure adequate supply of medicines.
What can we learn from this?
This is just one example of how political climates can influence the healthcare system. As Brexit is continuously developing and may pose many challenges to our healthcare system, it's a good idea to keep up to date with how it will affect the NHS.
Question to think about: How do you think Brexit will impact the NHS?
Read NHS Hot Topics: Brexit and the NHS here.
Millions Missing Cervical Screening
Three million women in England have not had a cervical screening (smear test) in three and a half years. A further million aged between 50 and 64 have not had screening for five and half years.
The NHS aims for 80% of women to be tested; ages 25 to 49 every three years and ages 50 to 64 every five years. Latest figures show around 72% of women aged 25-64 have had a smear test within their recommended time frame. In some areas, up to 50% of women under 50 have not attended screening in the recommended three-year period.
Screening rates are at their lowest for 20 years, so GPs are trying to increase the number of women attending cervical smear tests. The screening aims to detect abnormal cells in the cervix, which can lead to diagnosis of cervical abnormalities and cancer.
What can we learn from this?
Many different factors play a role in a patient's decision to attend a screening, an appointment or to follow their treatment plan. As a medical student and doctor, you will have to acknowledge these different factors and adapt.
Patients feeling embarrassed is extremely common. Empathetic care and raising awareness about the nature of the test is key to making patients feel more comfortable.
Question to think about: How would you approach a patient who did not want a test or procedure due to fear of embarrassment?
Click here for how to show empathy during a medicine interview!
Katie is a third year medical student at Lancaster University who also documents her life at medical school on her personal blog https://hopefulmedic.wordpress.com/
Are you keeping up to date with medical news? Read the latest here: