Published on 13th September 2018 by lauram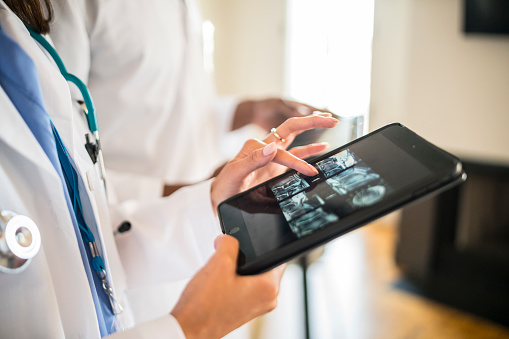 Hello and welcome to our Weekly News Summary, bringing you up-to-date news in healthcare and making it relevant to you as a medical school applicant!
This week, we will discuss the following topics: new research on probiotics, the health secretary's new plans for advancing NHS technology, and first case of "monkeypox" in the UK.
Want weekly news delivered straight to your inbox? Sign up to our newsletters here!
Sign up
New research questions the benefits of probiotics
A new study has shown that off-the-shelf probiotics may actually be useless for most people. Probiotics are drinks that contain "healthy bacteria" and are supposed to aid digestion as well as conveying other potential health benefits.
Whilst it is true that the make-up of the bacteria which lines our guts has an important role to play in our digestion, and even other aspects of our health, different people have different unique colonisations of bacteria.
This new study has proven that you cannot expect a standardised probiotic to be beneficial to the whole population. What the research does show is that there may be a potential benefit in tailored probiotics, which address individual patient needs.
What can we learn from this?
There are numerous over-the-counter preparations which claim to have health benefits. Whilst some may have scientific evidence proving their effectiveness (for example, cod liver oil), others may have more limited or conflicting evidence.
As a doctor, it is important to be aware of what patients are taking, as it may interact with other medications or treatments you are recommending. In this study, it was shown that patients who were treated with an antibiotic that wiped out all bacteria, and were subsequently given probiotics, had a delay in re-establishment of healthy bacteria.
This may indicate a potentially serious interaction between antibiotics and probiotics, highlighting the importance of asking patients about their over-the-counter purchases.
Question to think about: what is "holistic" patient care? Why is it important?
Read about antibiotic resistance here!
---
Why not try one of our quizzes?
---
Matt Hancock's new plans for advancing NHS technology
The new health secretary has outlined his new project for the NHS, with plans to make it the world's most technologically advanced service provider. Around £200m has been set aside for trusts to innovate their IT systems, with the aim of improving health, making work easier, making money go further, and actually utilising the digital advances which the NHS seems to have fallen so behind on.
Hospitals currently use dozens of different systems, with limited interaction between them, which often fragments and delays health care. This new technology should integrate all systems, improving the healthcare experience for all involved.
What can we learn from this?
It's important to be aware of these upcoming changes in NHS service provision, which will probably affect your future working life as a doctor. A previous attempt was made to pilot electronic patient records nationally, which was wholly unsuccessful and eventually abandoned.
It remains to be seen whether this new venture will be successful. You may be asked about changes to the NHS during an interview – showing knowledge of this will be impressive, particularly if you are aware of some of the potential benefits and downfalls:
Benefits
Increased efficiency leading to better healthcare outcomes

Better communication between healthcare professionals

Improved working life for doctors
Downfalls
Potential for hacks and issues around data protection

Systems can crash which could cause a hospital to stop functioning

Expensive, particularly as the venture may not be successful
Question to think about: are you aware of any other technological advances which have affected or changed health care?
Read more about the recent NHS cyber-attack here!
First UK diagnosis of monkeypox
No, it's not a typing error – "monkeypox" is a viral infection which is native to Central and West Africa. It was first identified in monkeys (hence the name) and has now been diagnosed in the UK for the very first time.
The patient is being treated at an infectious diseases unit in London but is a Nigerian resident, from which the disease was most likely contracted.
Although the disease is usually benign and self-limiting within a few weeks, it can have a fatality of up to 10% and therefore those who have been in close contact with the patient are being followed-up closely. The disease has not often been seen in the West; notably, there was an American outbreak in 2003 which was traced to a pet-shop selling rats imported from Gambia.
What can we learn from this?
It's worth being aware that different parts of the world have different diseases, and what is "common" in the UK may not be the same elsewhere. Some medical school applicants go on volunteering trips abroad – if this is the case, make sure you show an understanding of the differing disease burden when you talk about your experiences.
The healthcare system will also be very different, and you can demonstrate that you are reflective by comparing what you saw to the NHS. (Don't worry if you haven't been on such a trip, as it is by no means necessary!)
Question to think about: what effect can language barriers and cultural differences have on the patient-doctor relationship? Read more about global health and work experience abroad here!
Words: Mariam Al-Attar
Are you keeping up to date with current medical news? Read the latest below: