Published on 9th April 2019 by lauram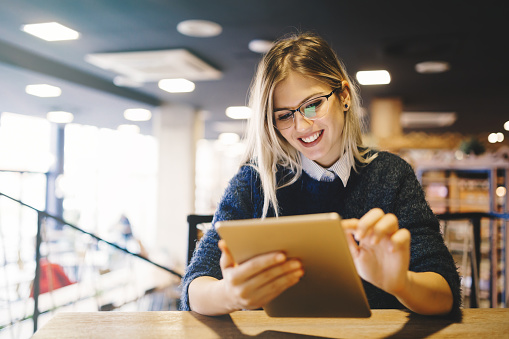 You've read all the advice on how to get into medicine, but what happens after you (finally) receive an offer? What happens after the happily ever after?
The countdown to medical school is a total mix of emotions and it is hard to know how to prepare for the unknown. Luckily, thousands of medical students have survived this and so will you! So read on for my top 10 tips on how to prepare for medical school.
1. Remember you are good enough
After the initial relief and euphoria, you may find yourself questioning what on earth you've let yourself in for. Do not worry because this is completely normal. It is very common to doubt whether you want to do medicine or whether you are good enough for it. Be enthusiastic about medicine and remember that the admissions staff know exactly what they are looking for: you!
Read 10 Things You Might Not Know About Life at Med School>>
2. Invest in a planner
An all-round good habit. The list of things to sort for university is endless, so a planner to help you keep on track is a must. Of course, the skill of organising your time is essential at medical school too, so it is best to start as you mean to go on.
3. Don't buy any books yet
Unless your university has specified what you need, you don't know which books you are going to like or use. All the resources will be free in the library or online. Wait until you arrive and treat yourself to new stationery or room decorations instead.
Read 5 Things to do After You Get an Offer>>
4. Understand the workload
The workload is a lot but definitely manageable. Only when you arrive will you understand what "a lot" means and that you can't really prepare for it. This said, it will be comforting to know that feeling overwhelmed in those first few weeks is completely normal. You will adapt very quickly and despite appearances, everyone will feel the same.
5. Find your new year group
Use social media to find your new peers! Get to know the people you'll be spending the next five years with and you'll be hyped for medical school in no time. There's a brilliant vibe of camaraderie and excitement, certainly making you feel like you're part of something rather than on your own!
Read our Top Tips on Starting Medical School>>
6. Be professional
One of my first ever lectures at medical school taught us that as students, we represented the medical profession and that we should behave as such. Between you and me, it was a bit of a wake-up call. Being professional is something to be aware of when posting on social media or whilst on a night out!
7. Look after your health
Freshers' flu will hit you, which makes studying for any degree difficult. Medicine is different to most other degrees in terms of mental and physical demands, so it's important you look after yourself. Get yourself into a good sleep pattern over summer (you'll thank yourself later) and try to start medical school at optimum health.
Read our first year medical student case study>>
8. Remember it's not all about medicine
Remember you are not just starting medical school; you are also going to be a fresher! Find out about the different societies (not having enough time for them is a myth) and the different opportunities outside of medicine. Work hard and play hard is a classic medic motto!
9. Understand the types of learning
Take some time to understand what works for you and make a little plan of how you are going to learn. Handwritten or typed notes? Flashcards, mind maps or posters? You'll find that your learning technique will develop as you go along, but having an idea will save you some time and it's one less thing to try to figure out!
Read 5 Key Things to Take to Med School>>
10. Enjoy your summer!
Of course being a medic is all you want right now but enjoy not having that responsibility! Don't worry about studying – there will be plenty of time for that when you get to medical school. So relax and have fun!
Words: Katie Burrell
Want more tips on starting medical school? Try these: