Medical Personal Statement Review
As the first step in the Get into Medical School process, the UCAS application and subsequent Medical Personal Statement submission are of critical importance. Many applicants struggle to fit in what they want to say in just 4,000 characters – often not enough to convey just how much you want to get into Medical School, why you would make a perfect doctor, just how insightful your work experience was etc.!
At The Medic Portal we have reviewed countless Medical Personal Statements, and have a clear insight into what works and what doesn't, what to include, and how to best include it. Our experts are at hand to help you re-draft and edit your personal statement, and subsequently improve your application. However, please note that we can't write your personal statement for you!
How we can help you with your Medical Personal Statement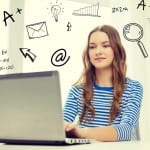 Each specialist review is conducted by one of our expert tutors, all of whom have experience in tailoring Medical Personal Statements, and who have successfully mastered the Medical Personal Statement themselves. The review enables you to make the most of your medical work experience, extra curricular activities and personal attributes in order to show Medicine admissions tutors that you are a strong candidate and deserve an offer!
Our bespoke medical personal statement review service works in three simple steps:
1. Submit your personal statement via the button below, or click here to submit now
2. We will receive and review your statement
3. We strive to return your statement within 48 hours (Mon-Fri) of your submission
A full review costs £80.
Personal Statement Workshops
We also offer comprehensive 3-hour group workshops to get your personal statement off the ground, and on the right path from day 1. You can find more information about these on our Personal Statement Workshops page, including dates and locations for these workshops.
Get your Medical Personal Statement reviewed today!
To find out more, and upload a draft of your Medical Personal Statement click on the "Get My Personal Statement Reviewed" button below. We look forward to hearing from you!