UKCAT Courses - Get The 2017 UKCAT Course Early Bird Rate!
* UKCAT Courses 2017 – dates released! Get the early bird special: book a UKCAT Course before May 1st 2017 for a 10% discount on the ticket price! *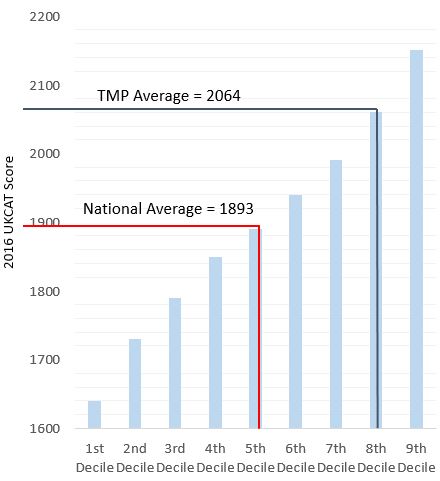 The Medic Portal taught a significant number of UKCAT takers in 2016. 99% of those who returned our UKCAT Course survey said they would recommend it to a friend, while 97% rated it as 'very good' or 'excellent'.
We also asked course attendees – and schools we work with – to share their 2016 UKCAT scores. We analysed the first 100 replies, and the average score given was 3 deciles higher than the national UKCAT average. That's in the top 20% overall! This often means the difference between getting an interview or not.
Our UKCAT course has been fully revamped and updated for 2017. As always, it strives to ensure that you score highly in all sections of the United Kingdom Clinical Aptitude Test.
Locations include London, Manchester, Birmingham, Bristol, Leeds, Nottingham, Oxford and Cambridge. (If you're based overseas, check out our UKCAT International Courses!).
Secure your 2017 place today for the early bird price of just £157.50.
Book The UKCAT Course Early Bird Special
Prefer to learn from home at your own pace? Try our Online UKCAT Course with 7 hours of tutorials and 2,500+ questions for just £100.
If you're a teacher interested in booking a UKCAT course at your school please fill in an enquiry form.
Wondering why you should go with us for your Medical School preparation? Check out our Why TMP? page to see what makes us different.
---
"I attended a UKCAT Course in London and my UKCAT practice scores before and after the course skyrocketed from 580 Band 2 to my actual exam score of 730 Band 1, so I have to say a formal thank you. You guys are amazing!"
Tom, UKCAT Course Attendee
---
What You Need to Know About The Medic Portal's UKCAT Course
The Medic Portal is in official partnership with the Royal Society of Medicine. Eton, Harrow, Cheltenham Ladies' College and the Girls' Day School Trust use The Medic Portal for their UKCAT prep! Our courses have been delivered to thousands of students in schools around the world.
Courses are created by qualified doctors, education experts and admissions tests specialists. We do this full time, 24/7! The Medic Portal's expert UKCAT tutors break down the mechanics behind all UKCAT question types. This includes all new 2017 updates, like Decision Making.
Courses are completely interactive. You will get a handheld device at the start of the course. You can electronically register your answers for all the UKCAT questions throughout the day and can privately track how you rank against your peers!
---
UKCAT Courses – What's Included?
When you sign up for a 2017 UKCAT course with The Medic Portal, you will get: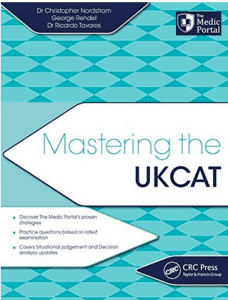 Access to our renowned one-day preparation course at a venue of your choice.
A free copy of our UKCAT strategy book, Mastering the UKCAT (RRP £14.99).
A comprehensive course workbook, including UKCAT practice questions.
Detailed examination strategies for all UKCAT sections, including:
An electronic key pad to privately track your performance against your peers.
A selection of tea, coffee, biscuits and refreshments, served throughout the day.
Book The UKCAT Course Early Bird Special
---
UKCAT Course – Timetable
The following timetable is indicative and may change in order to ensure the course is as responsive as possible to UKCAT changes and updates.
| Time | Topic |
| --- | --- |
| 10:00 to 10:15 | Introduction to the UKCAT |
| 10:15 to 11:30 | Verbal Reasoning |
| 11:30 to 11:45 | Break |
| 11:45 to 12:45 | Abstract Reasoning |
| 12:45 to 13:45 | Lunch |
| 13:45 to 14:45 | Decision Making |
| 14:45 to 15:55 | Quantitative Reasoning |
| 15:45 to 15:55 | Break |
| 15:55 to 16:55 | Situational Judgement |
| 16:55 to 17:00 | Questions & Close |
---
See Our UKCAT Course in Action
Book The UKCAT Course Early Bird Special
---
UKCAT Courses – Reviews
We believe that our UKCAT course leads to higher UKCAT scores. Based on our feedback, it looks like others agree! Here are just a few things that people have said about our UKCAT course…
'We were hugely impressed with the UKCAT training provided by you for our medical applicants. The scores the students went on to achieve were undoubtedly improved as a result.'  – Cheltenham Ladies College
"I have been very pleased with your input. Our pupils gave positive feedback on the UKCAT course and were able to approach their exams with significantly higher levels of confidence." – Winchester College
See more reviews of The Medic Portal!
---
UKCAT Courses – Logistics
Due to popular demand, we will be offering our 2017 courses in more locations than ever before! You can now master the UKCAT in the following cities: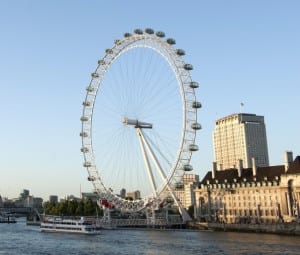 UKCAT Courses London.
UKCAT Courses Birmingham.
UKCAT Courses Manchester.
UKCAT Courses Nottingham.
UKCAT Courses Leeds.
UKCAT Courses Bristol.
UKCAT Courses Oxford.
UKCAT Courses Cambridge.
Our UKCAT Courses in London are hosted in our Waterloo office, next to the London Eye, and are restricted to 13 people per course.
Book The UKCAT Course Early Bird Special
---