Published on 8th March 2018 by lauram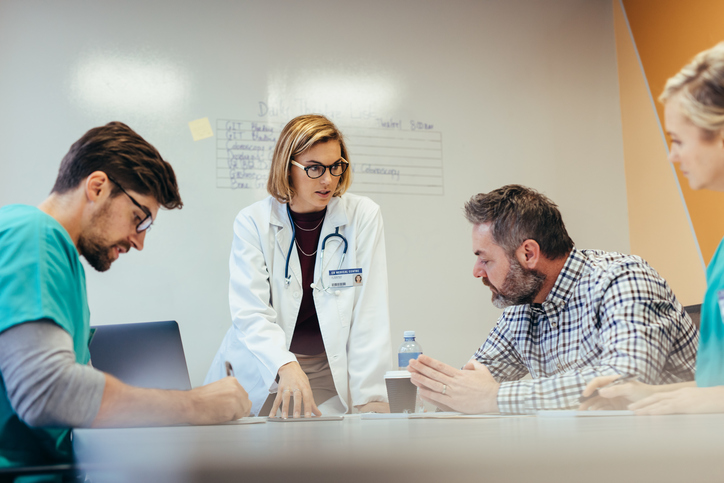 Welcome back to this week's news summary. This blog brings you the highlights in medical news from 2nd to 8th March. This week, data published shows that the health divide in the UK is widening; NHS shortages could be costing patients with mental health issues their lives and vitamin D could be protective against developing cancer.
Sitting the UKCAT this year? Try our one-day UKCAT Course!
Book our 2018 UKCAT Course
New figures released by the Office for National Statistics indicates that the gap between healthy life expectancy is increasing. Healthy life will end at 47 for some people living in parts of England such as Blackpool and Middlesbrough. In comparison, this is three decades less than other areas in the UK. The data is thought to be linked to the number of people in those areas living below the poverty line. There is also a difference of 20 years between areas in which people have the highest levels of life expectancy and the lowest. Both sets of figures indicate the need for improvements in balancing quality of life across the UK and access to health care.
NHS shortages have affected numerous mental health patients who later died. The NHS have a lack of mental health staff, specialists and beds in mental health wards. Coroners have highlighted 45 cases in England and Wales over the last six years whose health care was impacted by these issues. Some of the deaths were due to lack of treatment required by the patient being available in their area. Currently one in six patients with mental health issues are at risk of mortality due to being let down by their local NHS services.
Research published suggests that vitamin D could lower the chance of cancer by 20%. The study followed 34,000 adults and found that those who had higher levels of vitamin D cut their risk of cancer by a fifth. Vitamin D is mainly sourced from sunshine, but it is also in foods such as fortified cereals, oily fish and can be taken as a supplement. Those in the study with the highest levels of vitamin D had a 55% lower risk of developing liver cancer and 22% lower risk of breast cancer. The cancer charities have expressed their concern over the research published and have emphasised that the sun can also increase the risk of skin cancer.
Words: Joelle Booth
Preparing for your application? Try reading: