Published on 3rd May 2018 by lauram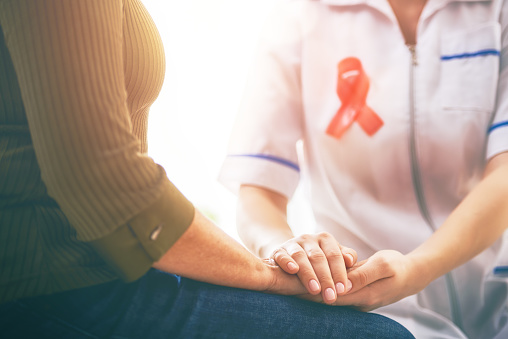 Welcome back to this week's edition of the news summary. This blog outlines the key stories that have happened in health news from 27th April to 4rd May. This week a charity has warned that yet more breast cancer victims could come forward following an error in releasing screening reminders, celebrity chefs have urged the government that the sugar tax is not the way forward in reducing childhood obesity and patients in the UK waiting for mental health treatment are experiencing delays of up to four months.
Sitting UKCAT 2018? Book our one-day UKCAT Course!
Book our 2018 UKCAT Course
This week Jeremy Hunt, the UK Health and Social Care Secretary, has admitted that 450,000 women could be affected by an error in releasing breast cancer screening reminders. The error was caused by an IT glitch in 2009 that meant that women whose cancer could have been detected early went undiagnosed for years. It is thought that up to 270 women have died as a result of the error. Earlier detection could have increased their probability of survival. Public Health England only uncovered the error in January, despite it occurring over a decade ago. The government have ordered an independent inquiry to determine the cause of the problem and prevent it from occurring in the future.
Jamie Oliver and Hugh Fearnley-Whittingstall have told a select government committee that more taxation is not the way to control the UK's obesity epidemic. Both chefs presented their evidence to the Health and Social Care Select Committee. They highlighted that milk based drinks that can contain up to nine or 10 teaspoons of sugar are currently not subject to the tax. The debate emphasised that many disadvantaged families do not have ability to choose healthier options due to cost implications. Jamie Oliver recommended that supermarkets be forced to run a deal on fresh food for every offer on junk food. It is hoped that this will encourage the public to make healthier choices.
New research indicates that patients with anxiety or depression are often waiting up to four months to start "talking therapies". As many as 1.4 million people in the UK were referred for help with mental health conditions in 2016-17. Common treatment often involves cognitive behaviour therapy or self-guided therapy. The charity Mind recommended that the government introduce a maximum waiting time of four weeks for patients. Delays in mental health treatment can reduce the chance of recovery, increase patient distress and increase the chance of mortality.
Words: Joelle Booth
Want to read more medical news? Read more below: