Published on 31st May 2018 by lauram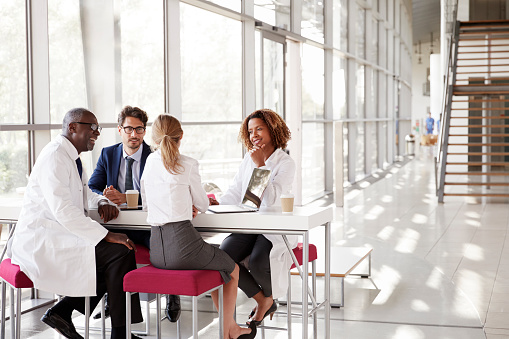 Welcome back to this week's news summary blog, bringing you the key stories in health news from 25th to 30th May. This week, the UK health secretary has released a statement saying that he is "determined" to eliminate the gender pay gap for doctors working in the NHS; a new vaccine that could prolong the lives of brain cancer patients by years has been developed and over one million patients have been forced to get a new GP following a rise in practice closures.
Want the weekly news summary delivered straight your inbox? Sign up to The Medic Portal's newsletters for medical news, UKCAT tips and more!
Sign up to our newsletters here
Jeremy Hunt is "determined" to eliminate the gender pay gap for doctors. Currently in the NHS female doctors are paid on average 15% less than their male counterparts. The UK health secretary will look into why male doctors are being paid £10,000 more than females. Even though more women are employed, the gender pay gap in the NHS is 23%. There are more male doctors than female doctors in senior positions so barriers to preventing female career progression will also be investigated.
---
Looking for a revision break? Try one of our quizzes:
---
A vaccine that could extend the lives of those living with an aggressive form of brain cancer has been developed. The new vaccine is for a form of brain cancer known as glioblastoma, it works by using the patient's immune system to target the tumour. An early study done on the vaccine has shown that over 11 years those who received the vaccine were living longer than they were expected to. Further analysis of the study needs to be done and more clinical trials prior to confirm the effect of the vaccine.
As many as 1 million patients have been forced to get a new GP after an increase in practice closures. There has been a seven-fold increase in the number of GP practice closures over the past five years. The decreasing number of GP practices means that some elderly patients are left to travel long distances to see a doctor and as many as 1.3 million patients have been affected. Shortages of GPs in the UK remain, despite schemes offering trainees a £20,000 golden hellos. UK health officials have announced a £10 million fund to focus on supporting and retaining GPs.
Words: Joelle Booth
Missed out on recent health news? Read the latest here: