Published on 27th February 2017 by lauram
Welcome to the weekly news summary here at The Medic Portal. This post covers the main health news stories from 20th to 26th February. This week a new device that predicts premature birth has been successfully trialled in a hospital in Sheffield and a vaccine-based treatment for HIV has been effective in suppressing the virus in five people. Research was also published in America that shows that a fasting diet could restore the function of the pancreas in diabetic patients.
A new device has been developed that promises to revolutionise the prevention of babies being born premature. The device, which looks similar to a pencil, is hoped to predict the chances of pre-term delivery up to three months in advance. The device could save the NHS £1 billion a year as it predicts premature labour and gives doctors a chance to intervene by artificially prolonging pregnancy. The device is currently being trialled in an NHS hospital in Sheffield and staff have found that it is simple and quick to use.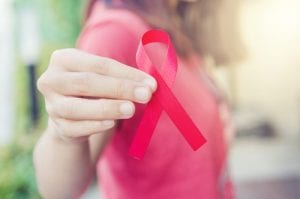 A new vaccine-based treatment for HIV has worked to suppress the virus in five patients. The researchers combined two HIV vaccines with a drug usually used to treat cancer. The treatment was tested on 24 participants and was successful for five. The vaccine works by stopping the body's immune system from spreading the virus. The treatment is hoped to offer an alternative to antiretroviral medication (ART) that can cause side effects and are very expensive for the NHS to administer. The vaccine is effective only on those patients already infected with HIV and cannot be used as a preventative measure.
A study published in the journal Cell this week has indicated that the pancreas could be triggered to regenerate through a fasting diet. Restoring the function of the pancreas was found to help diabetics control blood sugar levels, and it reversed some of the symptoms of diabetes in animal experiments. The diet consisted of spending five days eating a low calorie, protein and carbohydrate diet with high unsaturated fat content. This is followed by 25 days of eating an unrestricted diet. Previous research into this eating pattern has shown that it could slow the pace of ageing. Further studies need to be conducted with human participants before the results can be translated into diabetes management.
Words: Joelle