Published on 20th February 2017 by lauram
Welcome back to the weekly news summary. This post covers the key stories in health and medical news from 13th to 19th February. This week has seen evidence published that vitamin D could prevent colds, analysis that has linked the Ebola outbreak to a small number of patients and NHS trusts receive extra funding to improve the health of its staff.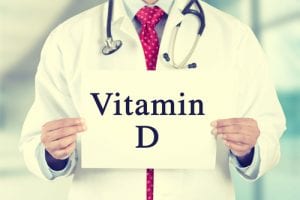 A review of existing data has estimated that supplementing food with vitamin D would prevent millions of colds and flu cases. The analysis showed that daily vitamin D supplementation was effective at preventing respiratory tract infections. Current vitamin D guidelines recommend that everyone should consider taking supplements during the winter months. If vitamin D is effective in preventing colds and flues it could reduce deaths and cut NHS costs. However, presently opinions are divided and not all experts feel that the evidence is consistent.

Analysis of the Ebola outbreak published in Proceedings of the National Academy of Sciences found that the majority of cases in the world's largest outbreak were caused by a small number of patients. The data shows that almost two thirds of cases were caused by 3% of infected people. Professor Steven Riley of Imperial College London found that most of the cases of Ebola had a short infectious period but a small number had longer infectious periods and generated more secondary infections. Children under the age of fifteen and adults over 45 were more likely to spread the virus. Super-spreaders have also been noted in other outbreaks such as severe acute respiratory syndrome (SARS).
An NHS trust is being paid a bonus if staff stand up in any meetings lasting over an hour. The incentive is part of a scheme to improve employee health. Standing up in long meetings is one of a number of health and wellbeing initiatives which NHS trusts can receive up to £900,000 for in extra funds. Other incentives include promoting healthy foods and the uptake of the flu vaccination. The trust in Bedfordshire has installed a staff gym and includes yoga. The new funding aims to improve the health of all NHS staff and combat obesity.
Words: Joelle