Published on 24th January 2017 by lauram
Welcome back to the weekly news summary blog, keeping you up to date with the highlights in the health news. This post will cover the key medical news stories that occurred from 16th to 22nd January. This week has seen a number of governments and charities commit $460 million to speed up the vaccine development for three viruses that could cause a global outbreak. Researchers have developed a molecule that could help fight antibiotic resistance and a study has found the MRI is twice as likely as a biopsy to detect prostate cancer.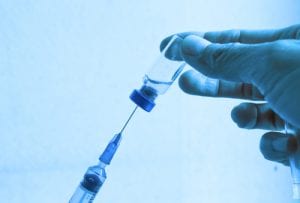 A coalition of governments and charities have pledged $460 million to speed up vaccine development for three viruses that could be the cause of the next global outbreak. The three viruses, Mers, Lassa fever and Nipah are thought to be the cause of the next global health emergency. New vaccines usually take on average one decade to develop and cost hundreds of millions of dollars. Recently, Ebola and Zika virus outbreaks have highlighted just how unprepared the world is for new outbreaks. Jeremy Farrar, director of the Wellcome Trust has highlighted that due to urbanisation and travel it has now become easier for viruses to spread. During both the Ebola and Zika outbreaks there were no treatments or vaccines available to prevent people from being sick. The three viruses for which vaccines will be developed have been identified by the World Health Organisation as having the potential to cause the next major outbreak.
Scientists have made a significant breakthrough in fighting antibiotic resistance. Researchers have developed a molecule that reverses antibiotic resistance in multiple strains of bacteria. A common issue with bacterial infections is that they have become immune to commonly prescribed antibiotics. The new molecule attacks an enzyme bacteria produces which makes them resistant to antibiotics. It is hoped that the new molecule will allow previously ineffective antibiotics to be used again. Previously, the United Nations have predicted superbugs that are resistant to antibiotics could kill up to 300 million people by 2050.
Research published in the Lancet medical journal has shown that MRI picks up 93% of aggressive cancers, compared with 48% for a biopsy. A biopsy involves removing a sample of prostate tissue which is then sent to a laboratory who test for a presence of a tumour. Currently, men with no cancer or harmless cancers can be given the wrong diagnosis and treatment that could be avoided. In addition to this, current biopsy tests can have side effects such as bleeding, pain and infection. Currently, a minority of hospitals are already using MRI scans before any biopsy but it will take some time before this is rolled out across the country.
Words: Joelle