Published on 1st February 2017 by lauram
Welcome back to The Medic Portal's news summary blog. This week's summary will cover the highlights in health news from 23rd to 29th of January. This week, France banned unlimited sugary drink refills in restaurants, £20 million will be spent on supporting stressed GPs and a warning was issued as starchy foods cooked a high temperatures could have a link to cancer.
Restaurants and canteens in France have been banned from offering unlimited sugary drinks to the public in the hope that it will help tackle obesity. It is now illegal to sell unlimited soft drinks or offer unlimited drinks for free. The number of overweight or obese people in France is below the European Union average but the number is increasing. The World Health Organisation recommends taxing sugar drinks as the UK will be in the next few years. The aim of the law is to limit the risk of obesity and diabetes especially in the younger population. Mexico introduced a 10% sugar tax and saw a 6% reduction in the consumption within the first year.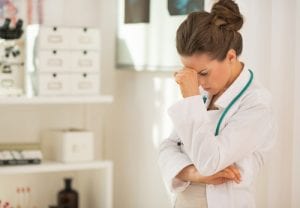 Stressed GPs are to be offered therapy to prevent burnout as work pressures increase. Professor Sir Bruce Keogh, NHS medical director will launch a new £20 million national campaign to support doctors with mental health problems and encourage GPs not to take retirement. Leading doctors say that GPs are suffering increasing levels of anxiety due to workload and longer waiting times. The service will be free and confidential and will also help those who may have turned to drink or drugs to cope with stress. The service will allow GPs to refer themselves for therapy and it will also rehabilitate those who have given up work. A major report published last year by the Kings Fund found that only one in 10 trainee GPs intend to work full time, this is thought to be because of the increasing intensity of workload.
The Food Standards Agency (FSA) have launched a campaign about the potential health risks of acrylamide, a chemical that is formed when starchy foods are subjected to high temperatures. Acrylamide which is found when potatoes, chips, crisps and bread are baked at high temperatures, is classified by the World Health Organisation as "probably carcinogenic to humans". However, the link between acrylamide and cancer in humans is unclear. The FSA have responded that people should not worry about the occasional meal but should manage their risk over a lifetime.
Words: Joelle