Published on 23rd May 2017 by lauram
Welcome back to the new edition of the news summary blog. This blog is published weekly at The Medic Portal and will keep you up to date with the key stories in health news. This post covers the main stories that occurred from 15th to 21st of May. This week, some areas of the NHS are still recovering from the cyber attack and reports indicate that over 10,000 public use defibrillators could be faulty. Research published also indicates that Instagram has the worst impact on the mental health of young adults of all social media platforms, whilst YouTube has the greatest positive influence.
The NHS cyber attack is still causing disruption one week after it caused havoc in over 150 countries. The ransomware froze computers throughout the National Health Service last Friday and hackers threatened to delete patient files unless a ransom was paid. As a result operations and clinic appointments were delayed and patients were even diverted from emergency departments whilst on route in ambulances. Some areas were still unable to access records one week after the incident and are working to get services back to normal. Researchers have now found a way to decrypt Windows computers that are infected with the ransomware without having to pay the cyber criminals.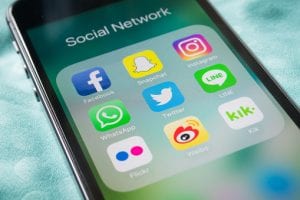 A survey of 1,479 young adults from the ages of 14-24 has indicated that Instagram is rated as the worst social media platform when it comes to people's mental health. The survey asked participants to score social media apps on issues such as anxiety, depression, loneliness, bullying, body image and "fear of missing out". The Royal Society of Public Health published the report which also found that YouTube was found to have the most positive impact on young people. The report recommends that social media platforms introduce a pop-up message to warn people when they have spent too long on social media as well as an icon to indicate when photos have been digitally manipulated.
Over 10,000 defibrillators in the UK may be affected by a fault, which means they may not work correctly during a medical emergency. The fault affects only LIFEPACK 1000 devices which are placed in public places such as schools, airports and leisure centres, they are intended to be used by anyone. The company who produce the defibrillators have received over thirty reports where the defibrillator has shut down unexpectedly during treatment.
Words: Joelle
---
Why not share this blog on Twitter or Facebook using the buttons below?