Published on 22nd November 2017 by lauram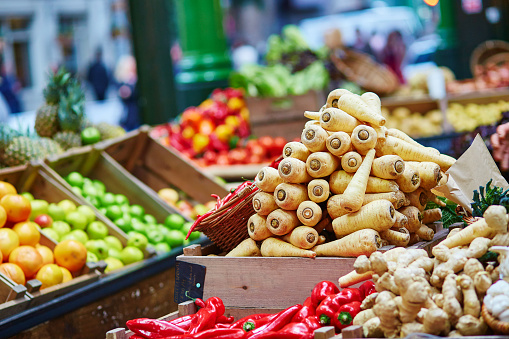 Applying to Medicine for 2018 entry? Book a space on our newly announced Interview Courses!
Book an Interview Course
Welcome back to this week's edition of the news summary blog. This blog outlines the highlights in health news that occurred from 16th to 21st of November. This week a study has found that as many as one fifth of patients diagnosed with cancer suffer with post-traumatic stress disorder, the number of chemicals found on supermarket vegetables has increased 17 fold in 40 years and an international drug company has overcharged the NHS be more than £100m in the last 10 years.
A study has found that years after their diagnosis, some cancer patients suffer with post-traumatic stress disorder. The study completed in Malaysia found that a fifth of patients experience PTSD and one-third of these patients experienced the condition up to four years after their diagnosis. Many patients reported that PTSD and depression were greater struggles during their cancer treatment than the physical side of therapy. The study included 469 patients with a variety of types of cancers. Currently, the link between PTSD and cancer hasn't been studied in the UK, but government data has shown that one in five people with cancer report suffering with moderate to severe mental health issues.
The number of chemicals found on supermarket vegetables has increased 17 fold since the 1960s. The figures released by the Soil Association and presented at the Royal Society of Medicine conference indicate that the number of pesticides being used has raised substantially in the past 40 years. It is thought that regular consumption of these chemicals on a regular basis could be harmful to health. Chronic consumption of low levels of pesticides are thought to be linked to degenerative diseases such as cancers, strokes and heart attacks. It is recommended that the food industry aims to cut down on the number of pesticides used and move towards organic farming.
An international drug company, Concordia International, has overcharged the NHS by over £100m in the past decade for a thyroid drug. The Competition and Markets Authority (CMA) has found that Concordia had "abused its dominant position to overcharge the NHS" by increasing the price of liothyronine, a drug that is used to treat patients with underactive thyroid. The cost of the drug to the NHS has increased by almost 6,000% between 2007 and 2017. Underactive thyroid affects at least two in 100 people and can cause weight gain, fatigue and depression. Concordia could be fined up to 10% of its worldwide annual turnover.
Words: Joelle Booth