Published on 16th July 2020 by Laura Nineham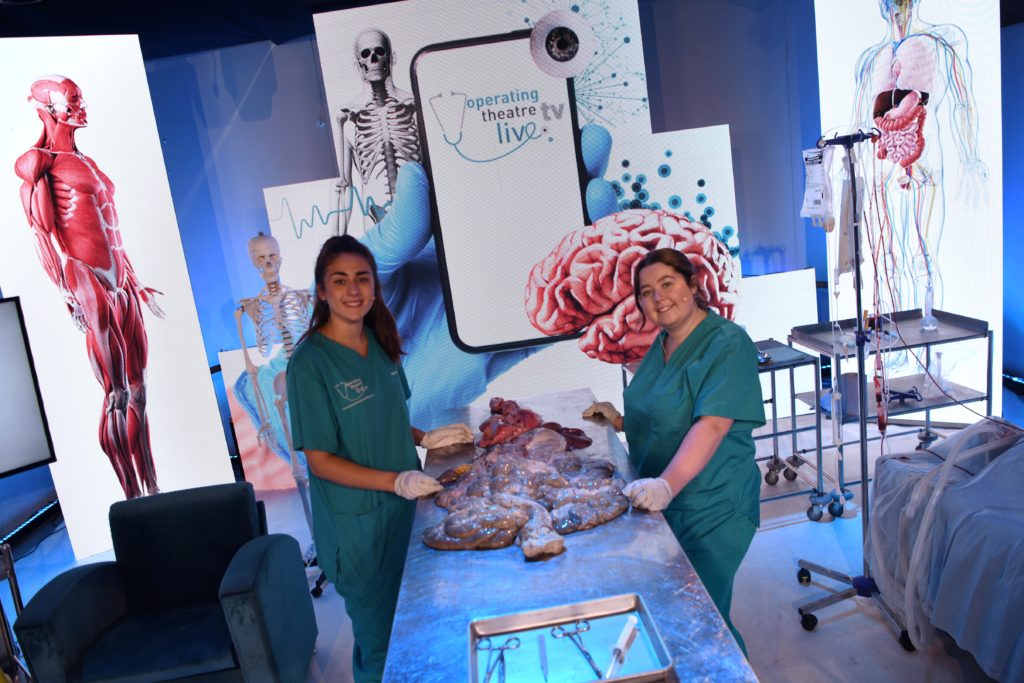 We've partnered with Operating Theatre Live to bring you a unique opportunity to boost your med school application.
Pull up front-row seats and watch live dissections of real organ specimens every week. It's your chance to learn more than ever before about the incredible structure of the human body.
Sign up at operatingtheatrelive.com
You can join the award-winning Operating Theatre Live team for two new episodes every week, as Sam and his clinical colleagues unpick the pathology of a new patient. And when you sign up for this series, you will also get top video tips for applying to medicine from the leading tutors at The Medic Portal.
The broadcast schedule covers a number of topics that will be useful for any aspiring medic. You can follow a student's work experience journey hour-by-hour, or witness real dissections.
Watch an eye get dissected as the clinical experts discuss glaucoma, and learn about bowel issues as a section of the intestines is dissected. See how the brain is affected by stroke and multiple sclerosis while learning more about the myelin sheath. Discover how a patient's foot problems are caused by an underlying lifestyle disease.
You can catch up on previous broadcasts, too. Watch a kidney get dissected to explore its function so you can understand a complex kidney problem, and meet a patient with signs of stroke that may be caused by an emergency blood clot elsewhere.
Check out the website and sign up to secure your space
Operating Theatre Live has over 10 years of experience supporting students to propel their clinical journey. They're specialists in clinical content, giving students a clinical-based insight into human anatomy.
The videos are made by a clinical team that has Qualified Teacher Status and years of experience of coaching students to exam success. The videos underpin GCSE and A-Level curriculum in maths, biology, chemistry and physics. And each one comes with a unique set of learning materials including online worksheets and learning aids as well as e-diagrams.
And there'll be special advice from our tutors too, covering the whole application process. We'll talk about UCAT, how to be strategic with your applications, how to write a strong personal statement, and the different styles of interviews and MMI stations.
Don't miss this week's video. Sign up now
More ways to boost your med school application