Published on 11th December 2018 by lauram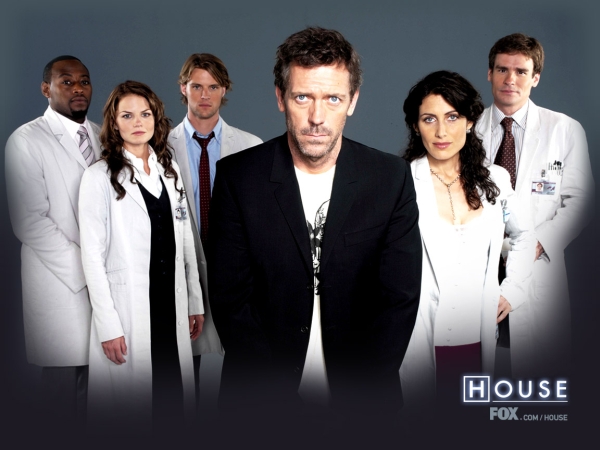 We hope you're looking forward to the festive break! Christmas is the perfect time to spend time with your family, eat lots of good food and catch up on your TV – here are our top choices of medical TV shows to watch over the holidays!
Which Medical TV Shows Should I Watch?
1. House
The best of the medical TV shows. Who doesn't love a sarcastic, mean genius accusing all of his patients and staff of being liars? What isn't to love about a show that always gives you a wacky and weird diagnosis, or a differential diagnosis so wide it could include everything from breast cancer to the plague?
House is the rude and brilliant head of the department of diagnostic medicine. His three juniors, Foreman, Chase and Cameron, get to try and help him to diagnose and treat patients from all over the US (and in one case, Haiti), that have all sorts of strange symptoms. Loosely based on Sherlock Holmes, this show has just about everything, including murders, theft, strange ex-partners – and even a stint in prison.
Whether it was the romances between some of his underlings, House's single minded pursuit of Cuddy or his need to browbeat poor Wilson, House was one of the most loved shows on FOX whilst it aired. With eight seasons and spin-off books, video games and all sorts of merchandise, House becomes a fully immersive experience that actually does force you to think outside of the box- and hey, there's always the chance you'll get the diagnosis right and feel like a genius. That is, until you miss the fact the next patient has a common cold…
2. Scrubs
With a hilarious and loveable cast, cameos from all sorts of famous people, random musical numbers and some of the longest running jokes in American TV show history, Scrubs is the medical drama-comedy to watch.
At only twenty minutes an episode, they can easily be used as revision breaks or marathoned all in one day! Based around the junior doctors at Sacred Heart hospital as they progress through their careers, Scrubs is often cited as the most accurate of medical dramas – whether that's for how they handle doctor-patient relationships or the actual medicine remains to be seen. This show is both funny and heartwarming, and will definitely psych you up ready for a new term.
3. The Good Doctor
If you liked House, but are in the mood for something new and fresh, The Good Doctor is in its first season and revolves around Sean, an autistic surgical intern trying his best to navigate his first job and a hospital that comes with a lot of personal attachment.
The first few cases have included some really interesting ethical dilemmas and really highlight the difference between the US and UK healthcare systems, as well as being delivered in ways that make them easy enough to follow along and attempt to guess the final diagnoses! With a whole host of new and developing characters, this show is one to follow.
4. Grey's Anatomy
Who hasn't heard of Meredith Grey? Following Meredith, the daughter of an esteemed surgeon, as she starts her surgical internship and later residency, this show is one of the most dramatic medical shows to have aired (and is still, miraculously, ongoing).
The scenarios Grey and her fellow interns (and later, residents) find themselves get more and more outlandish without seeming ridiculous. You'll become emotionally invested in no time – but don't get attached, this show is becoming the Game of Thrones of the medical TV shows…
5. Chicago Med
Following the success of the Chicago Fire and Chicago PD series, this latest series from the creators of Law and Order focuses on the team of doctors and surgeons working in an ED and trauma centre in central Chicago.
With plenty of crossovers between PD and Fire, this show is a fast moving one that gives you plenty of patients per episode, each with heartwarming and heartbreaking stories. If you like sassy nurses and struggles that accurately reflect the state of healthcare, this is the show for you.
6. 24 Hours in A&E
The only factual/documentary style programme on this medical TV shows list, 24 hours in A&E is as it says on the tin – a snapshot of a variety of cases that come into a London A&E over 24 hours, filmed in a fly-on-the-wall manner. You get to follow up on the patients at the end of the episode and over time get to know the members of staff working there, with each episode themed around something new.
Not for the faint hearted, 24 hours in A&E covers everything – from the traumas flown in by helicopter to the children showing up with beads in their nose, just as A&E would see on a normal day. It'll make you think about your own life and those of the people nearest and dearest to you – and then it'll make you wish you were there, getting to help out.
Words: Katie Hodgkinson
Read more: