Published on 7th November 2019 by LeighanneM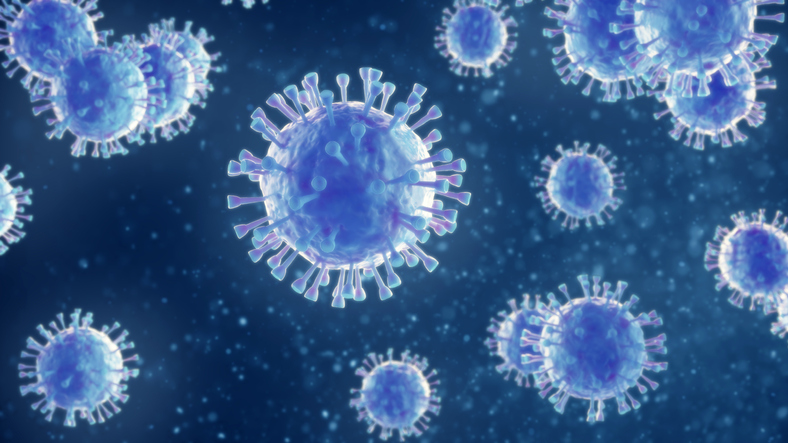 Welcome to this week's medical news stories. In our latest edition, we bring you the healthcare topics that have been under the microscope over the past week.
Joining us this week: measles, medical misconduct and cervical screening.
Measles
New research shows that measles has a devastating impact on the body's immune system.
Blood samples from unvaccinated children in an Orthodox Protestant community were taken before and after a measles outbreak in 2013. The samples were analysed to assess the impact of measles on the immune system.
The data demonstrated compromised immune memory to previously encountered pathogens as a consequence of the measles virus. The measles virus infects and destroys memory B-cells resulting in "immune amnesia" whilst also reverting the immune system back to a state with limited ability to respond to new pathogens.
Importantly, the MMR vaccine, which contains a weakened measles virus, does not cause immune amnesia and can therefore be protective against a compromised immune memory and the associated long-term increased morbidity and mortality after infection.
What can we learn from this?
Measles is a disease caused by the highly infectious measles virus. Most people recover however, measles can cause life-long disability and it is estimated that around 110,000 deaths globally are a result of the measles virus each year. Vaccination has been a major factor in the 80% reduction of measles cases between 2000 and 2017.
In developed countries, abstaining from vaccination as a result of religious views, as wells as a rise in support for the anti-vax campaign, has seen a decrease in the uptake of the MMR vaccine with current global coverage at around 85%. WHO has stated that 95% of the population must me vaccinated in order to prevent outbreaks.
Question to think about: Discuss MMR vaccination rates could be improved in the UK.
Medical Misconduct
Allegations of misconduct are faced by Dr Rudling for the treatment and subsequent death of Ryan Morse.
Ryan Morse, aged 12, died at home in December 2012. It was later determined that he had died from Addison's disease that had been untreated and resulted in a fatal adrenal crisis. The death occurred only hours after Dr Rudling refused to make a home visit despite concern over the colour of his genital area.
The Medical Practitioners Tribunal hearing was told that Dr Rudling omitted details of a phone conversation with the mother in a retrospective entry to Ryan's medical notes, backdated to the day before his death. Peter Horgan, for the General Medical Council (GMC) stated that this was dishonest behaviour with the purpose of misleading anyone reviewing Ryan's records.
Dr Rudling is facing allegations of misconduct in relation to her treatment of Ryan, and the hearing still continues.
What can we learn from this?
Medical misconduct is a serious issue and can be fatal. The Medical Practitioners Tribunal Service (MPTS) is a statutory committee of the GMC and is accountable to the GMC Council and the UK Parliament. They are independent in their decision making, and operate separately from the investigatory role of the GMC.
The MPTS run hearings, which make independent decisions about whether doctors are fit to practice medicine, and if necessary can restrict or remove a doctor's right to practice medicine in the UK preventing potential future misconduct.
Question to think about: What is the role of the Medical Practitioners Tribunal Service?
Cervical Screening
A new method of cervical screwing could help more women discover whether they are at risk of cervical cancer.
Recent medical news has announced a promising new method for cervical screening that could be used as an alternative to the smear test. The S5 test measures chemical changes that are detectable in urine or self-collected vaginal fluid samples to gauge cancer risk with a high score suggesting increased risk of a pre-cancer lesion being present and could be ordered online, used at home, and sent by post for analysis.
A study using self-collected samples from 600 women showed that the test was good at distinguishing which women had pre-cancerous growths diagnosed following conventional screening. For now, the results look promising for detecting advanced cell changes, but larger trials will be needed before it could be offered to patients.
What can we learn from this?
A home urine or swab test would not require a visit to the doctor and may improve the uptake of cervical screening. Figures suggest that one in four UK women do to attend for NHS cervical screening when invited and this has been put down to embarrassment, lack of awareness, and just "putting it off".
Data suggests that cervical screening 75% of all cervical cancers and so for women who find the current methods of screening difficult, including those with physical disability or those who have experienced trauma, it could provide access to screening in a more appropriate and accessible manner.
Question to think about: Do you think an at-home screening kit would increase the uptake of cervical screening?
Words: Nea Sneddon-Jenkins.
Want weekly news delivered straight to your inbox? Sign up to our newsletters here!
Read more: