Published on 31st October 2019 by laurenwade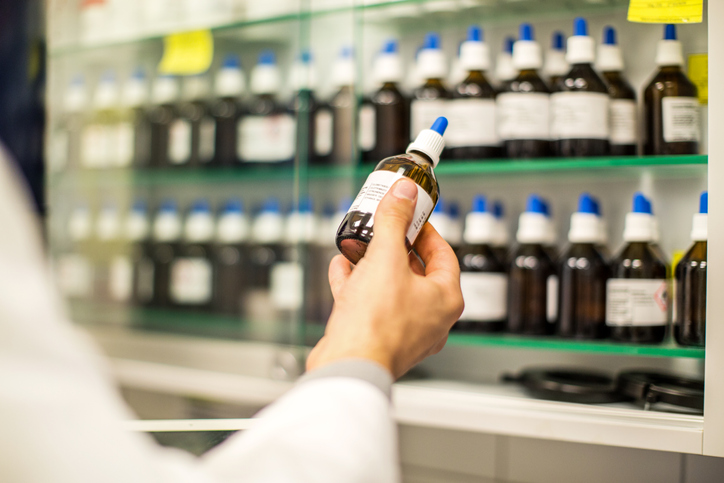 Welcome to this week's medical news stories. In our latest edition, we bring you the healthcare topics that have been under the microscope over the past week.
Joining us this week: egg freezing, homeopathy and brain disease.
Egg freezing
There is no scientific reason for the 10-year limit on the storage of frozen eggs.
Egg freezing is the preservation of a woman's eggs at a young age by collecting and storing them until needed. A growing number of women are freezing eggs for both medical and social reasons, but relatively, numbers are still small.
Recent news highlights that the law, which sets a ten year limit for egg storage, is forcing some women to destroy their eggs before they are ready to be a parent. However, there is no scientific reason for this specific time limit.
Under UK law, eggs can only be stored for longer than ten years for medical reasons or premature infertility. Freezing for medical reasons such as undergoing cancer treatment, has a storage limit of 55 years.
Now, the legislation seems outdated and not in-line with the science. The optimum time for a woman to freeze her eggs is before 35, after which the quality and quantity of eggs begin to decline. Therefore, young women are under pressure to either use their eggs within the 10-year limit or destroy them.
Any change in the legislation would have to go through parliament.
What can we learn from this?
Although egg freezing can be liberating for women, there are some serious medical and moral dilemmas surrounding the procedure.
If women are freezing their eggs for social reasons, it is usually so that they can pursue their career whilst establishing a relationship, in which eventually they can then use their frozen eggs.
However, the chance of a baby from a frozen egg is very low, with some sources stating less than 6% per egg. Aside from this, the procedure is also costly at £5000.
Freezing eggs is sometimes portrayed as a guaranteed way for women to have children in the future, when the reality could be quite the opposite.
Question to think about: Discuss the ethical issues surrounding egg-freezing
Read MMI Medical Ethics
Homeopathy
'Serious concerns' over re-accreditation of the UK's largest group of registered homeopaths.
Homeopathy is a practise based on the theory that diluting an illness-causing substance can be a remedy for the illness itself, for example using pollen as a homeopathic treatment for hay fever.
Common homeopathic treatments are for asthma, allergies, arthritis, depression and ear infections. NHS England recommended that GPs stop providing homeopathic remedies in 2017, as there is little evidence to support its effectiveness.
Despite this, we spent £55,000 on NHS prescribing of homeopathic products last year.
The Good Thinking Society is set to challenge the decision made earlier this year to re-accredit the Society of Homeopaths.
Major health bosses, including the NHS, the chief medical officer and NICE do not recommend homeopathic remedies. Both the NHS chief executive and national medical director also voice their concern, calling the practise 'fundamentally flawed'.
What can we learn from this?
Anyone can practice homeopathy in the UK without any qualifications or experience. One of the big concerns is that there is no scientifically valid evidence for homeopathic remedies and in fact, they can be dangerous.
Health bosses are particularly concerned about 'mis-information', a growing issue that the health service faces today. There is a rise in the anti-vaccination movement, some of which is encouraged and promoted by homeopaths.
Question to think about: Do you think patients should have the option to receive homeopathic remedies under NHS care?
Read NHS Hot Topics
Brain disease
A brain illness spread by tick bites has reached the UK for the first time.
Recent medical news highlights two confirmed cases of a tick-borne encephalitis virus in England for the first time.
Public Health England says the risk to people is still very low, but they are monitoring the situation. Most people with the virus would get no or mild flu symptoms; however it can progress to affect the brain and nervous system and be fatal.
Tick-borne encephalitis virus is already circulating Europe, Scandinavia and Asia. It is thought the disease has arrived here via ticks on migrating birds.
Ticks also carry other diseases, more commonly Lyme disease. Public Health England are urging the public to be 'tick aware' and take precautions to stay safe.
What can we learn from this?
Public health is an area of medicine that aims to protect and improve nationwide health.
Global warming and climate change is a huge threat to our society but also our health. Climate change is predicted to increase a number of diseases, including asthma, heat-related illness, malnutrition, water-borne disease (e.g cholera) and vector borne diseases (e.g malaria).
Question to think about: Discuss how climate change may impact on human health.
Read Depth and Breadth of Interest Questions
Words: Katie Burrell
Want weekly news delivered straight to your inbox? Sign up to our newsletters here!
Read more: