Published on 1st March 2017 by lauram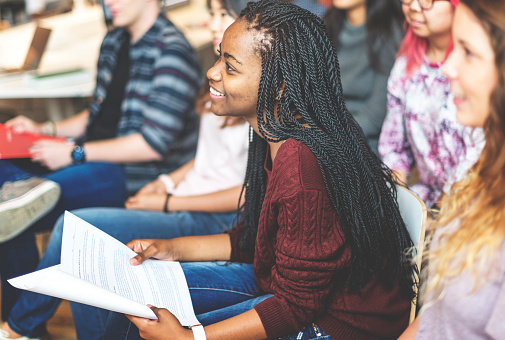 There are two major strategies you can take for preparing for your medical school workload. One is to do absolutely nothing, relax entirely and let your brain empty out all the random gunk from A-Levels you'll never need again (especially if that involves maths. You won't need that again.) The other is to gently introduce the new topics you'll be covering in order to have a head start on lectures.
A lot of medical school will focus on teaching you things you'll need to rote-learn in order to practice medicine, whether that's drug names or exactly what the normal range for a respiratory rate is. There are parts of medicine that don't actually require you to sit through lectures- you can teach yourself at any level, whether that's with a scientific background or not.
One of the hardest topics of pre-clinical medicine is anatomy because of the sheer volume you have to learn in a short period of time, but this is something you can easily get a jump start on.
1. Start teaching yourself to prepare for your Medical School Workload
Whether it's teaching yourself about a particular system from a textbook like Gray's Anatomy, or learning with a more practical focus by watching YouTube videos, there are plenty of resources out there to help you get a head start with your medical school workload.
You can learn as little or as much as you want, safe in the knowledge that anything you don't know, you'll cover anyway, and anything you do know, you can cement in with a lecture on it when term starts.
More relaxed ways to learn anatomy involve using anatomy colouring books and flashcards; some people prefer to learn in a more intensive way by studying textbooks. Whatever you find works for you will be helpful, and knowing what works for you will be helpful in the long run.
Other topics you may wish to gently introduce yourself to include:
Endocrine systems such as how prolactin, FSH and LH work

How basic drugs such as medications for the heart and lungs work

Understanding common conditions such as atherosclerosis, heart disease and pneumonia

Parts of biology that other exam boards may have covered, but you haven't
2. Try going over your A-Level Biology and Chemistry
A lot of the early parts of medical school will concentrate on solidifying key topics that underpin everyday medicine.
This is likely to be things you have already covered in biology and chemistry studies and subjects that you can make sure you truly understand. They will cover some of the subjects you have already covered but then quickly add more detail on – so there isn't really any time for revision of basic principles you would have known for exams three months earlier.
If you have a strong knowledge foundation, building on it with teaching will be much easier and will require less work during the university year. This will help you cope with your medical school workload. This includes topics like respiration, digestion, osmosis and diffusion, the heart, nerve transmission and how the body responds to infection. You can be prepared for medical school just by keeping the relevant parts of your previous exams in your mind (that means photosynthesis can finally, finally be forgotten!).
---
Why not try one of our quizzes?
---
3. Watch YouTube videos
A large part of the first few months of your medical school workload involves adapting to the words that your lecturers will casually throw around, expecting you to understand.
Learning medicine does unfortunately involve learning almost another language- so getting a head start on this by immersing yourself in the written and spoken word may be particularly useful. You may wish to sit and listen to YouTube videos on the more simple or common topics, or just read medical biographies like Max Pemberton's to try and get to grips with the terminology.
4. Don't forget to relax!
At the end of the day, the medical school workload is heavy and it will continue to be for the rest of your career. Knowing when to take breaks and when to concentrate on yourself instead of your studies is a crucial skill, so you may find it more useful to prepare for medical school by relaxing.
Learning what truly makes you happy and what you can fit into your timetable to relax you is just as important as getting a head start on the work. If you know which revision methods work for you (and be aware, they will probably change from A-Level to university unfortunately), and you know what makes you happy, you'll be well set to start school with a bang.
Words: Katie Hodgkinson
Want more tips on starting medical school? Try these: