Published on 21st June 2016 by Roya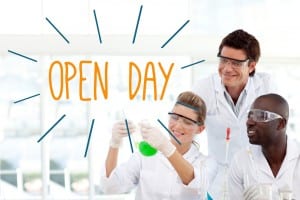 Undecided about which Medical School you really want to go to? Don't know what your second, third and fourth choice should be?
With a lot of money and up to six years of life being invested in the medical school you attend, it is highly important that you make the right decision.
What To Think About At Medical School Open Days
1. The Course
See if it is suitable for you. Why not ask questions of the tutors? You want to try to get as much insight as possible into the department and the course structure. Also take the opportunity to see what facilities are available to you, and assess how good they are.
2. Location – do you like the university campus?
Visit the Medical School and campus more generally to get a feel for the atmosphere. Make sure you decide if you prefer a campus or city university! You're going to be spending a lot of time there, so you want it to be as enjoyable as possible.
3. Talks and tours
Be sure to attend some talks given by your department and, if possible, get a tour of the campus. Experiences like this could come in handy when you're answering the "why this university?" question at interview.
4. Talk to medical students
This is your chance to meet current students. Ask questions and see what they really think! They are usually happy to help, having gone through the same process.
Open days can be instrumental in affecting your final decision, and we would definitely advise applicants attend where possible.
Below, we have compiled the open day dates for each Medical School in the UK. Enjoy!
[table "15" not found /]
Please note:
The open day applies to all subjects, not only Medicine, unless specified in brackets
The vast majority of open days require booking in advance – see individual websites for full details
Dates correct as of 20th June
Uploaded by Rich on 21st June, 2016