Published on 14th September 2015 by Site Editor
Welcome to the latest edition of the Medical News Summary. This week's summary will cover the highlights in medical and health news that occurred from the 8th to the 13th of September.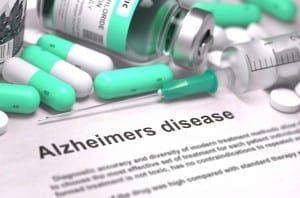 This week research published by University College London has indicated that Alzheimer's disease may be caught through medical accidents such as through blood transfusion, brain surgery or root canal treatment. The research indicates that the proteins that cause dementia can stick to metal instruments such as those used in surgical intervention. The proteins have been shown to be resistant to conventional sterilisation methods. In theory it is possible that patients could become infected through routine procedures, however as the incubation period can be up to forty years patients are often unaware that they have been contaminated. Dame Sally Davies who is the Chief Medical Officer has said that the Department of Health is currently monitoring the situation but has reassured the public that there is little risk. The study discovered the possible link by chance whilst studying the brains of individuals who died from Creuzfeldt Jakob Disease (CJD).
A study published this week by researchers at the University of Glasgow has indicated that teenagers are struggling to cope with the pressures of social media and as a consequence their mental health is suffering. Researchers asked over 460 teenagers between the ages of 11 and 17 about their social media use. The results of the study showed that teenagers felt a need to be available online constantly. This pressure was linked to teenagers feeling anxious, tired and down. Looking good on social media was a cause of stress for 15% of 12 to 18 year olds which ranked higher than being popular at school and disappointing parents.
A recent survey conducted of hospital consultants has suggested that NHS workplace stress could lead to 80% of senior doctors to an early retirement. The survey suggested that low morale and being overworked was common amongst hospital consultants. Many NHS consultants indicated that their lives were damaged as a result of their job such as marital breakups, illness and insomnia. The survey included 817 consultants and was conducted by the Hospital Consultants and Specialists Association. 81% of doctors asked indicated that they have thought about retiring earlier than they had planned due to the increasing work pressure. 71% of consultants asked said that work-related stress had impacted their health and contributed to them developing illnesses such as depression, high blood pressure, stomach ulcers, type 2 diabetes and fatigue.
Further details to improve cancer care in England have been revealed this week. The new plan introduces a target that 95% of patients should be either given a diagnosis or the all clear within 28 days of being referred to a GP by 2020. The target has been recommended by the Independent Cancer Taskforce and will be trialled in five hospitals. If the targets are successful in those five hospitals the target will be rolled out nationally. UK Health Secretary, Jeremy Hunt hopes that the target will prevent the UK from falling further behind other European countries when it comes to cancer survival rates. The faster diagnosis targets are thought to be able to save 11,000 lives a year.