Published on 8th September 2015 by Site Editor
Welcome to the latest edition of the Medical News Summary. This week's summary will cover highlights in medical and health news from the 1st to the 7th of September.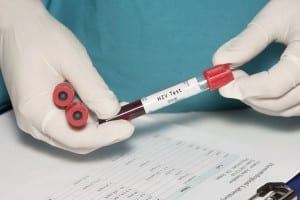 At the start of this week the HIV status of almost 800 patients was accidentally disclosed by an NHS sexual health clinic in London. The clinic disclosed the names and addresses of 780 patients who were HIV positive. The clinic, 56 Dean Street which is managed by the Chelsea and Westminster NHS trust accidently published the patients' details in a newsletter. The data disclosure is thought to be the largest of its kind and will most likely lead to an investigation by Britain's data protection authorities.
A study presented at the annual congress of the European Economic Association in Germany has indicated that retirement improves people's overall health. The study which focused on German retirees between the years of 1994 to 2012 found that those who were retired had more time to exercise, sleep and relax. Those who were retired were more likely to rate their physical and mental health higher than working people. They were also 10% more likely to take regular exercise, sleep 40 minutes more per day and visit their GP less.
A team at King's College London have developed a way to test for how well, or badly, someone's body is ageing. The test is thought to help predict when a person will die and who is at the highest risk of dementia. The work which was published in Genome Biology tests for the ageing process by comparing the behaviour of 150 genes. The test can be used for patients over the age of 40 and has been tested on a group of 70-year-old men in Sweden. Future research hopes to pilot the test in organ donors, this is to gauge whether older people who have a young biological age can donate organs safely. Researchers have also suggested that the test may impact cancer screening. This is due to the fact that those who are ageing at a faster rate may need cancer screening earlier than those who are not ageing at an increased rate.
The UK Health Secretary, Jeremy Hunt has suggested that patients should be able to use wearable exercise monitors such as Fitbit to feed health information to their GPs. Jeremy Hunt has argued that the exercise monitors can play a large role in managing long term such as diabetes. Mr Hunt has pledged that the NHS will be a world leader in digital patient care. He aims to give all patients access to their entire medical records online by 2018. Currently, it is aimed that GP records, blood-test results and medical histories will be available next year. The hope is that if patients share their Fitbit data with their doctors, GPs will be able to see essential data such as how much exercise a patient takes.
A recent trial has shown that weight loss surgery cures 50% of patients with type-2 diabetes. The trial was conducted on 60 people who had previously not been cured by medication and diet alone. The surgery conducted reduced the size of the stomach. The surgery was able to cause a prolonged remission in half of the patients who were then non-diabetic for at least five years after the surgery. The surgery is deemed more cost effective as there is less use of long term medications.