Published on 9th May 2016 by Roya
Welcome to this week's News Summary blog. In this edition, we'll be covering the latest headlines in health and medical news from the 2nd of May to the 8th of May.
Junior Doctors Dispute: talks to be resumed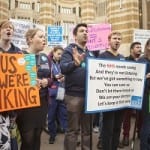 This week there has been developments in the junior doctor contract dispute. Health Secretary Jeremy Hunt has agreed to begin peace talks with the British Medical Association if they meet a precondition. Jeremy Hunt has demanded that the British Medical Association (BMA) agrees in writing to discuss whether Saturdays should become part of normal working hours prior to meeting for talks. On Saturday the BMA met and agreed to the ultimatum.
Talks are due to restart today and the BMA are hoping that it will be a step towards ending the dispute over the new contracts. In response to this, the BMA has also agreed to temporarily suspend further strike action in an aim to reach a compromise with the government.
HIV Organ Transplant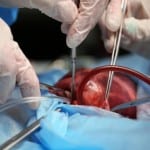 Also in last week's news, an exciting first in medical history was reported when HIV-infected organs were successfully transplanted for the first time into patients with HIV in the UK. Two kidneys and two livers were donated by patients who became seriously ill and had the HIV virus. NHS transplants are hoping that the new breakthrough will help to reduce the national shortage of donor organs and cut down on the waiting list for organs.
Currently in the UK around three patients per day die waiting on the organ transplant list. Organ transplants from donors with HIV are limited to recipients also with the HIV infection due to the transmission of the virus. The transplantation took place at Guy's and Thomas' Hospital in London and involved transplanting two kidneys from a donor with HIV into two patients with HIV who suffer from kidney disease.
Women Get More Sleep Than Men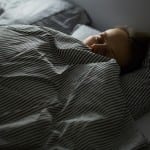 A global sleep study has been published this week has indicated that women get more sleep than men. Due to the fact that the study covered 100 countries from around the world it was able to compare the sleeping habits of people from across the globe. Currently, the Dutch get the most sleep, whereas those who live in Singapore and Japan sleep the least.
The study was completed by researchers at Michigan University in the US and compiled data from a mobile phone app that was designed to help combat jet lag. Data suggested that society governed what time individuals went to bed, however, the time they woke up in the morning was most likely due to their internal body clock rather than what time they set their alarm clocks. The study revealed that women tended to plan for bedtime about thirty minutes before men and that middle-aged men were the group who got the least sleep.
Uploaded by Joelle on 9 May, 2016