Published on 19th October 2015 by Site Editor
Welcome to this week's edition of the News Summary blog. This post will cover the highlights in medical news from the 12th of October to the 18th of October.
On the 17th of October junior doctors marched in London in protest to the planned changes to their contracts. The Health Secretary, Jeremy Hunt has emphasised that the new contracts will reduce junior doctor's maximum weekly working hours. However, the British Medical Association has stated that the new contract will involve pay cuts of up to 30% due to the fact that normal hours will be extended to 7am to 10pm every day except Sunday. In addition to this, the British Medical Association have asked for the government to withdraw its threat to impose the new contract in England from next year.
Restrictions on the NHS recruiting nurses from overseas have been temporarily lifted. This is following a warning that the NHS will be in crisis concerning staffing over the winter period. Nurses will be added to the Government's shortage occupation list which means that nurses applying for work visas will have their visa applications prioritised. NHS Employers have predicted that 1,000 certificates of sponsorship will be needed in the next six months to allow nurses from outside Europe to allow them to work in the UK. According to the Government the Health Education England has increased nurse training places by 14% over the past two years and are predicting that more than 23,000 additional nurses will be in place by 2019.
Chief Medical Officer Dame Sally Davies has personally warned GPs who over prescribe antibiotics that they are creating a health disaster. Dame Sally Davies has written to 1,500 practises which were giving out higher levels of antibiotic prescriptions. The trial was successful and those who received letters reduced the number of antibiotic prescriptions. In total the trial resulted in 73,000 fewer antibiotic prescriptions. However, the Royal College of GPs warned that the letters would leave doctors feeling scared and intimidated. The push to reduce antibiotics comes after a student completed by the University College London found that the number of patients given antibiotics for a cold has increased by 40% in the last 12 years.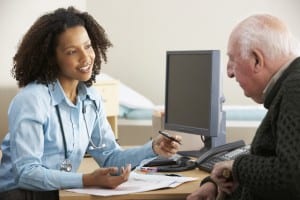 A study published in British Medical Journal completed by Kings College London has suggested that almost 2,500 patients might still be alive if GPs had used a two week urgent referral pathway. It is thought that thousands of cancer patients are dying because GPs did not refer them to fast track appointments. It was found that the surgeries with the lowest referrals had death rates which were 7% higher than the best performing GP surgeries. The National Institute for Health and Care Excellence previously issued new guidelines to help doctors to assess 37 different cancers to aid them in spotting the signs more easily. It is hoped that with this guidance GPs will refer patients more quickly.