Published on 5th October 2015 by Site Editor
Welcome to the latest edition of the Medical News Summary blog. This news summary will cover the highlights from health news from the 28th of September to the 4th of October.
This week David Cameron announced that GPs in England will be offered a voluntary contract to provide seven days a week healthcare to patients around Britain. David Cameron made the announcement at a Conservatives annual conference in Manchester. The GPs' union have warned that the plans are unrealistic due to problems with recruitment. David Cameron has promised that the NHS will be receiving an extra ten billion pounds worth of funding over the course of the conservative's period in power. It is hoped that the NHS seven days plan will improve the quality of care patients receive over the weekend period.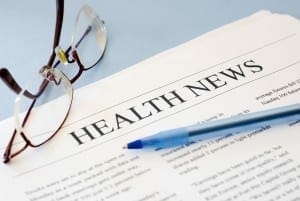 This week the Tories have also been accused of delaying the publication of figures regarding the NHS finances that is expected to show a large deficit. It is thought that government ministers are hiding the statistics as not to overshadow the Tories annual conference. The data is expected to show that hospitals within England ended the first quarter of the financial year £800m in the red and if the deficit continues at this rate it is thought that the year will end £2 billion in deficit by next March. This is thought to be due to the increased number of agency staff being used in hospitals.
Research published this week has suggested that taller people are at higher risk of developing cancer and that every four inches in height increases the risk of cancer by 20 percent. Researchers in Sweden analysed the health of over five million adults born from 1938 to 1991. The results indicated that for every ten centimetres increase in height the risk of developing some form of cancer increased by 18 percent among women and by 11 percent in men. The cancer that was most strongly associate with height was malignant melanoma. Although the research finds a relationship between the two variables the researchers have emphasised that other factors such as smoking or obesity have a much greater association with developing cancer.
Health professionals in the UK have been granted permission to conduct the UK's first ten womb transplant, following the recent success of the procedure in Sweden. The Health Research Authority has given permission for a clinical trial to go ahead starting in the spring. Currently around one in 7,000 women are born without a womb where other women lose theirs to cancer. Dr Richard Smith who is a consultant gynaecologist at the Queen Charlotte's and Chelsea Hospital in London has been working on the project for over 19 years and will lead the transplant team.