Published on 18th May 2016 by Roya
The impact of the EU referendum (also known as Brexit) on the National Health Service looks to be a hot topic for the upcoming year. Our guide will give you everything you know about the EU referendum and give you all the key information required to form a perfect interview answer.
During a speech to the UK House of Commons on the 22nd February 2016, current Prime Minister David Cameron announced that a vote would take place on the 23rd of June 2016 as to whether the UK would remain part of the European Union. Since then, many experts have been discussing what implications leaving the EU would have on the NHS. This blog will give you a brief overview of the pros and cons.
Pros of leaving the EU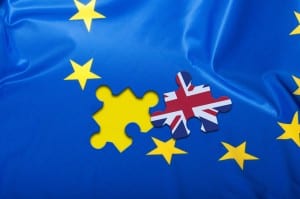 Former foreign secretary, Lord Owen has stressed that Brexit is the only way to save the current NHS. He claims that our current NHS has become too heavily influenced by the current EU, and Brexit offers an opportunity to break free of that.
Part of this is due to the fact that the control of the NHS may in the future be influenced by the European Parliament, however if Britain is not part of the EU the decisions will remain the responsibility of the UK parliament.
In addition to this, Brexit could in theory protect the NHS from outside competition from the European Commission, which may go against the ethos in which the NHS was founded.
For example, there is a proposed transatlantic free trading agreement between the EU and the USA. Some worry that this will lead to American health providers targeting the NHS. Already, many American companies have invested in private healthcare in the UK, and many organisations are seeking to build and strengthen partnerships with the NHS.
Cons of leaving the EU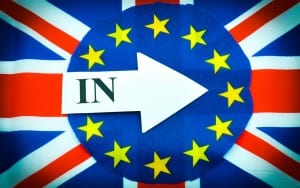 However, on the other hand the UK Health Secretary, Jeremy Hunt has warned that leaving the EU would damage the NHS by reducing the number of healthcare professionals and investments. Initially Brexit would cause economic shock which Jeremy Hunt believes would have serious consequences for the NHS.
With the NHS already in deficit it is unlikely that UK savings could compensate for the economic volatility that is likely to occur if Britain leaves the EU.
As well as this, Jeremy Hunt has predicted that the UK could lose as many as 100,000 skilled EU workers due to uncertainties surrounding visas and residency permits. Others have also emphasised the benefit of being in the EU in terms of EU health research programmes.
The above pros and cons are a few of the main issues surrounding Brexit. Make sure to read the linked articles so you can fully discuss each point in your applications or interview! Currently, it still remains uncertain what the future of the NHS holds and part of this will lie in the outcome of the vote of the 23rd of June, 2016 – stay tuned!
Uploaded by Joelle on 18 May, 2016