Published on 15th June 2017 by lauram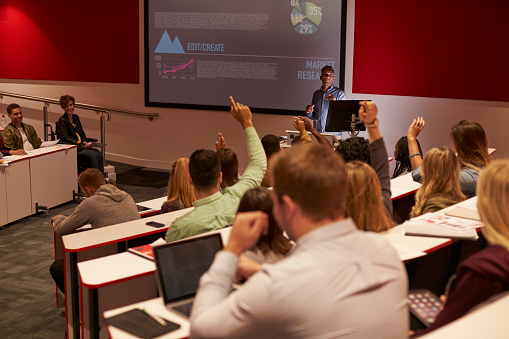 Wondering how to pick the right medical school for you? This blog series looks at how current medical students chose their schools. In this post, Katie tells us how she chose UCL.
Want to compare the entry requirements of each med school in the UK? Try our Medical School Comparison Tool!
Compare medical school entry requirements
---
Microsoft Excel.
No wait, hear me out. Make a really big table, with the things you want down the side, and the universities you're considering or have looked at along the top. Then, as you fill in each of the boxes, colour that box- whether it's green for 'This sounds ace', orange for 'I'm not too sure / want more information', or red for 'I don't like this.' That way you'll be able to see at a glance which ones look better based on the criteria that matter to you.
So, which criteria might you need to consider?
Applying for 2019 entry? See all 2018 Medical School Open Days>>
Location
First in my books was 'distance away from home.' I knew I wanted to be able to get home within 2-3 hours if I wanted a weekend away from work, so I drew a big line across a map of the UK and used that to rule out universities further away. I then put all the other universities into my spreadsheet, and noted down exactly how far they were from home and how long public transport would take to get me there.
Intercalated BSc
Then I looked at whether the university offered an intercalated BSc. I knew I wanted one, so universities that had them built into the course got a green, those where the BSc was optional got an orange and those that didn't offer them at all got a red. I also noted down what the extent of the choice was for those degrees- some offered me 10+ choices, whereas others only had a few available.
See which medical schools offer an intercalated BSc>>
---
Why not try one of our quizzes?
---
UKCAT and BMAT
I noted down which entrance exams they needed. I didn't want to have to study for an extra exam (the BMAT) if I was only going to apply to one BMAT university that I didn't actually like that much. In the end I wanted to apply for UCL and Imperial, so I had to do the BMAT and the UKCAT- but until I considered Imperial, I'd ruled out UCL as I didn't want to do an extra exam just for one university, especially one that required so much extra work.
See which medical schools use UKCAT and BMAT>>
Finances
One of the big factors for me was cost. I thoroughly researched which universities had halls I could live in, and what the average price for those was; I also considered whether I'd be able to stay in halls for subsequent years, and how far those halls were from the main campus, trying to consider transport costs. I knew some medical schools made you do placements much further out than their main hospitals and that I would either have to move out and live closer to that placement, or find a cheap mode of transport.
Some medical schools offered free accommodation in the hospital if you were there for short placements, which was really helpful. Others offered bursaries and grants that would have given me the budget to commute. I ruled out applying to King's College London because I didn't want to do peripheral hospital placements in Brighton and Sussex, but allowed myself UCL because if you're on a peripheral placement with them, you get free hospital accommodation.
Applying Strategically
I knew when I applied that Nottingham favoured applicants with good GCSE scores (for the 2013 application cycle, they ranked your top 8 GCSE's and then invited you to interview based on that score). I chose UCL because they looked favourably on candidates with a contrasting subject at A-level, and chose Bristol because their offer (if I got one!) would be lower than those of Imperial and UCL. I also gave a higher preference to those that looked favourably on a high UKCAT score, because I had taken the UKCAT in early July and already knew my score.
Find out how to apply strategically according to UKCAT score>>
Interview Style
All four of the universities I ended up applying to gave panel interviews as opposed to multiple mini interviews, because I knew that if I messed up one station I'd be flustered throughout the whole thing.
See the type of interview each med school uses>>
Other Factors
Less important factors I considered included:
Whether the medical school was on campus or separate

The sports teams and availability of facilities (some universities had cheaper, on campus gyms, whereas others didn't)

Whether I enjoyed the city and surroundings of the university and whether I wanted one in the city or further out

The reputation of the university and its medical course

What their entrance requirements were and their preferences for applicants

What the interview process was like
Why UCL?
In the end, I applied to Nottingham, Bristol, UCL and Imperial. I got offers from Imperial, UCL and Bristol, and ended up choosing UCL based on the atmosphere I felt when I went to an open day.
My spreadsheet helped me to narrow down my choices so that I only had to go to a few open days (I did 6), and knew which universities I wanted to apply for. When it came down to choosing between the medical schools I had offers for, UCL and Imperial stood out to me because of the intercalated BSc being a compulsory part of the course. UCL then became my top choice based on the open day.
Using the spreadsheet method helped me to narrow down my choices at each stage and meant that I chose a university based on all the criteria that mattered to me. It kept me organised and showed me the information I needed to make an informed choice.
Words: Katie Hodgkinson
Need more help choosing a med school? Read the other blogs in the series: