Published on 24th February 2016 by Roya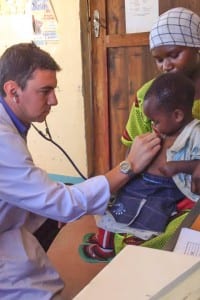 Liam Stevens joined Gap Medics for a medicine placement in Iringa, Tanzania. As an aspiring paramedic, Liam wanted to gain valuable work experience that would strengthen his university applications and help him to stand out in interviews.
Why did you decide to do a medical shadowing placement overseas?
The purpose of my Gap Medics trip was to obtain a unique kind of medical experience that I couldn't gain in the UK. As with all healthcare courses provided by universities, securing a position can be a difficult and competitive process. The knowledge gained from my overseas placement significantly enhanced my UCAS personal statement for medicine and helped prepare me for my future.
Tell us about your experience with Gap Medics
Upon arrival, I was greeted with a big smile from programme staff member, Mdoe. From there, we travelled to Iringa. This was a fantastic chance to see the Tanzanian landscape and wildlife – I mean it's not every day that you drive passed elephants and giraffes! Arriving at my new home, I was not disappointed – the house, facilities, food and staff were fantastic.
However, the real excitement started on my first day at Iringa Regional Hospital. The staff members were incredibly welcoming and exposed us to everything the hospital had to offer! My time on placement allowed me to comprehensively grow my clinical skills and set me up with an impressive foundation of medical knowledge.
How have you used your experiences since returning to the UK?
Gap Medics provided me with a once-in-a-lifetime opportunity. From witnessing emergency caesareans to patients with hyena bites, my placement helped not only to enhance my personal statement but also prepare me for any medical emergency I may encounter. It was my goal to secure a place at university to train as a paramedic and I am happy to say I was 100% successful!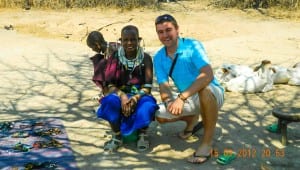 Gap Medics provides year-round hospital work experience for people aged 16 and over. These shadowing programmes offer a unique insight into the work of doctors, nurses, midwives and dentists – helping students to focus their career aspirations before embarking upon medical training.
Uploaded by Roya on 24 February 2016