Published on 4th May 2020 by Premela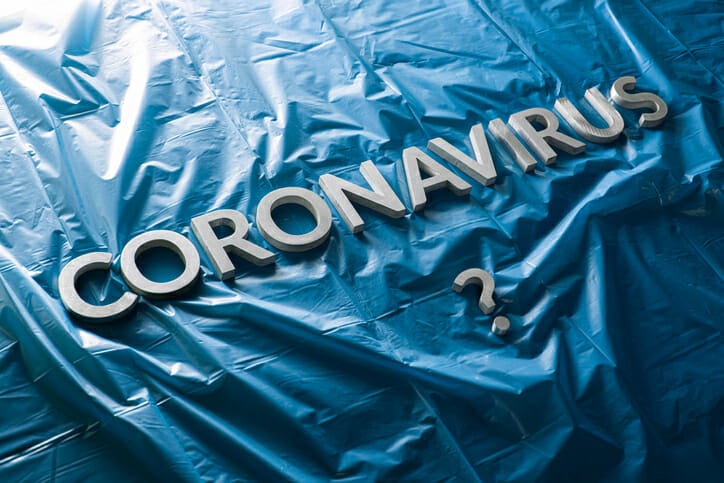 Welcome to the COVID-19 weekly update. Every Monday we summarise the key events that have happened in the previous week in this pandemic. We will give you a rundown of what's going on in the UK and the major events globally.
This week's key statistics
UK cases rise from 157,000 on Monday to 187,000 on Sunday

UK deaths rise from 21,092 on Monday to 28,446 on Sunday
(The death toll from Wednesday includes those who tested positive for COVID-19 in hospitals, care homes, and the community)
Worldwide cases rise from 3 million on Monday to 3.5 million on Sunday

Worldwide deaths rise from over 208,000 on Monday to 247,000 on Sunday



What has happened in the UK this week?
On Monday Prime Minister Boris Johnson returned to work and Chancellor Rishi Sunak announced 100% taxpayer-backed loans for small business.
Calls to a national domestic abuse hotline have risen by almost half and murders doubled in the weeks after lockdown.
Health Secretary Matt Hancock said in the day's press conference that families of NHS and frontline staff who die of the virus will receive £60,000 in compensation, adding that nothing replaces the loss of a loved one.
Foreign workers and those who have returned from retirement will also be included in this life assurance scheme. The restoration of NHS services is to start on Tuesday, beginning with the most urgent including cancer care and mental health support.

It was announced on Tuesday that millions more would be eligible for coronavirus tests. In England, all care home residents and staff will be eligible regardless of if they have symptoms or not.
Tests will also be available for those over 65 who work outside their homes and for those who they live with, but only if they have COVID-19 symptoms. This is a step in the right direction towards the test, track, and trace strategy for when lockdown restrictions begin to be lifted.
Wednesday was the first day that the UK daily coronavirus death figures were published for care homes. Including this data on deaths from COVID-19 in care homes and in the community, the UK's death toll from 2nd March to 28th April rises to 26,097. It is likely that half of coronavirus deaths in the UK are now occurring in care homes.
The Prime Minister said on Thursday that the UK is past the peak of the virus and that the UK has achieved the most important task in making sure the NHS was not overwhelmed.
The R number is now thought to be between 0.6 and 0.9 in the UK. This R number or R0, is the number of people that one infected person will pass the virus on to, which is now below one thanks to social distancing measures.
Boris Johnson also promised that next week a comprehensive plan on how to lift lockdown will be released.
When asked about face coverings, the Prime Minister said that face masks will be useful when the UK comes out of lockdown.
On Friday we learned that the testing target was hit with over 122,000 tests being carried out on the last day in April.
However, about a third of this is made up of home testing kits that were sent out some of which may not have been returned and carried out. Testing at this level provides flexibility but does not mean lockdown will be lifted, this depends on the 5 tests. Here is a reminder of what those are:
Ensure the NHS has sufficient capacity to provide critical care and specialist treatment

Sustained and consistent drop in the COVID-19 daily death rate

Reliable data showing rate of infection is decreasing to manageable levels

Operational challenges, such as PPE and testing, have supply able to meet future demand

Confidence that any adjustments to current measures will not risk a second peak of infections that would overwhelm the NHS.
Matt Hancock says that fertility services will be restored as the UK is past the peak of the virus. Deaths in the UK are trending downwards.
The contact tracing app is set to be rolled out by the middle of May. This method is already extensively used in countries such as Hong Kong, Germany, and Singapore.
Prof John Newton, the government's testing coordinator, says that the science on immunity is still emerging, but that it would be surprising if people gain no immunity from having had the virus. There is no clear answer on whether you can catch coronavirus twice.

Communities Secretary Robert Jenrick pledged £76 million to support the most vulnerable in society, on Saturday. The money will go to charities that address domestic abuse, vulnerable children, and victims of modern-day slavery.
Dame Louise Casey will be overseeing a national effort to ensure rough sleepers have safe accommodation and support when self-isolating.

Michael Gove confirmed on Sunday that a comprehensive roadmap for easing the lockdown will be presented next week. The government wants more children classified as vulnerable to go to school; currently, only one in ten vulnerable children are attending.
What has happened globally this week?
Different countries have had different levels of success in getting the outbreak under control. In New Zealand, Prime Minister Jacinda Arden says that there is no longer any undetected transmission – meaning they know where all of their cases are coming from. Lockdown measures will begin to be lifted in the country.
Lockdown is being eased in Germany with children's play areas and museums able to reopen and church services resuming, all still under strict social distancing rules. Masks are now compulsory on all public transport. Italy will also ease its lockdown from 4th May and 10 US states will begin to partially reopen.
France, Italy, and Spain all had record low daily death tolls this week. This is good news, as all 3 countries prepare to ease their lockdowns. France will lift its lockdown on 11th May with children returning to school in phases, some businesses being allowed to reopen, and people will be allowed to travel within 60 miles of their homes.
In Spain, adults are now allowed to exercise outside for the first time in seven weeks. Masks will be compulsory on all public transport and individual appointments will be allowed at small businesses such as hairdressers. Italy is also allowing exercise outdoors from this Monday.
Despite improvements being seen in Western Europe, many countries are evidently just at the beginning of the outbreaks in their countries.
In Russia, cases are rising rapidly with over 10,000 new cases on Sunday. A strict lockdown has been imposed on Moscow, where 2% of people have tested positive for COVID-19.

According to the UN, 1.5 billion workers worldwide are at risk of having their livelihoods destroyed, especially in the informal economy. This comes amongst many countries wanting to restart their economies as soon as possible.

In the USA, the FDA has given emergency approval for the drug remdesivir to be used as COVID-19 treatment.
The drug was originally developed as a treatment for Ebola and has cut the duration of coronavirus symptoms from 15 to 11 days. The usefulness of the drug for COVID-19 has been questioned by a Chinese study.
3 hopeful pieces of news
All of the news on COVID-19 can seem very doom and gloom, but there are good things happening amongst all of the pandemic chaos. Here are 3 snippets of good news from the last week:
Captain Tom Moore's birthday
The NHS fundraising legend turned 100 this week, which was celebrated with a Royal Mail postmark on all letters up to Friday. The 100-year-old has raised over £33 million and was made an honorary colonel.
New Zealand wins the battle against community transmission of COVID-19
Prime Minister Jacinda Arden says that there is no widespread, undetected community transmission of the virus, but that they must stay vigilant. This gives other countries hope that they can one day do the same.
Staff move into care homes
There have been reports of extraordinary staff in Sheffield and the Isle of Wight moving in with residents in order to shield them and prevent any deaths from coronavirus. The commitment of the staff is incredible.
Words by: Safiya Zaloum
Other COVID-19 articles to check out:
Skype Multi Mini Interview (MMI) – All You Need To Know