Published on 24th November 2017 by lauram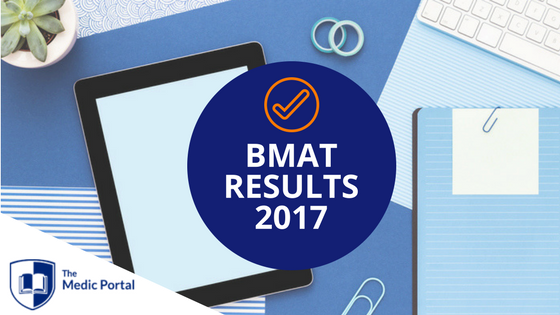 Curious to know about the 2017 BMAT scores and how other candidates performed? Below, you can see a breakdown of each of the section scores across September and November, as published by the Admissions Testing Service.
---
Book a space on an MMI Circuit!
Register Your Interest For Upcoming Circuits
---
How did students score in Section 1 and Section 2?
Section 1 and 2 is scored from 1 (low) to 9 (high). In 2017, most students score around 5. Those who scored 6 got a comparatively high score – and only a few students scored higher than 7.
Section 1 2017 scores: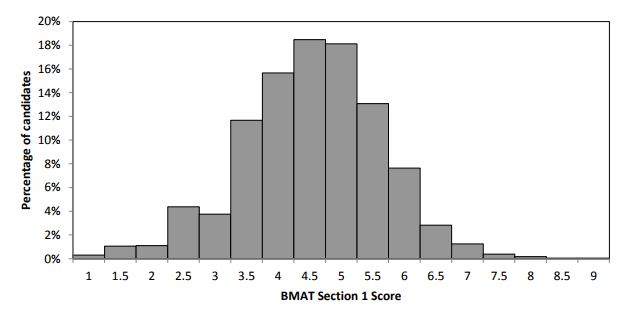 Section 2 2017 scores: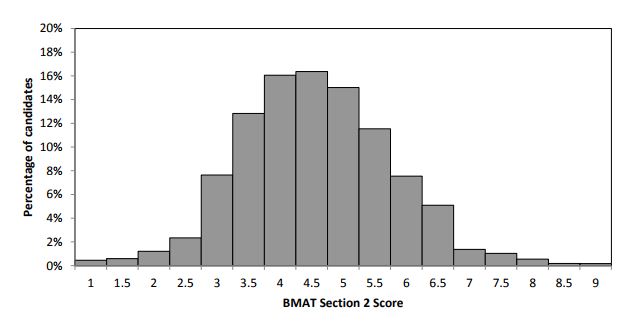 How did students score in Section 3?
Section 3 is marked according to two criteria – quality of content (1 to 5) and quality of English (A to E). In 2017, most candidates scored a 3 for quality of content, and A for quality of English. You can see the scores in the graph below:

---
Looking for example interviews questions? Check out our Interview Question Bank!
Try our Interview Question Bank
---
Learn More: