Published on 13th August 2018 by lauram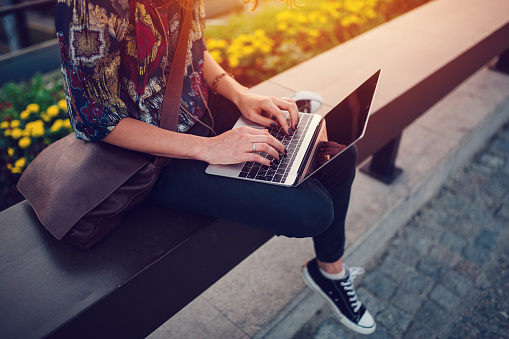 For most people, UCAT prep coincides with the summer holidays. This can be a bit disheartening as the last thing you want to do during the summer break is study for yet another exam! But don't worry, it's perfectly easy to enjoy your summer, keep to your other commitments AND prepare effectively for the UCAT. Here's how…
Sitting the UCAT this year? Book a space on our UCAT Course…
Learn key strategies at our UCAT Course
1. Start preparing early
I'd recommend starting to prepare for the UCAT about 6 weeks before your test date. By preparing early, not only are you going to feel more ready when it comes to test day, but it also means you won't have to cram when it comes nearer to the actual test.
Instead, you can work on it a little bit every day, leaving you time to do the other stuff you want to do, so UCAT prep will NOT consume your entire summer but will only take up small parts of your day!
2. Set aside a time dedicated to UCAT prep every day
You should set aside a time that you will do UCAT prep every day and stick to it! I chose to work on UCAT in the mornings…that way, I knew that once I'd done it, I'd have the rest of the day free to do whatever else I wish!
Another approach would be to do your UCAT prep around the time of day that your actual test will be so that you can get used to thinking and working at that time – so if you've booked your test for early morning, prepare in the mornings, and if your test is in the afternoon, maybe prepare in the afternoon.
3. Be consistent with your UCAT prep – a little every day, rather than cramming on a few days!
Another thing that is important with UCAT prep is to be consistent. If you're consistent and are committed to sitting down to do UCAT prep every single day, there's no need for it to consume your whole day. Dedicating 2-3 hours every single day to do UCAT prep will be enough – so long as they are solid hours of preparation with no distractions.
If you're not consistent and are not willing to do a little bit every day, it'll just mean that you'll have to dedicate more hours per day, on the days that you do do UCAT prep…this will leave you less time to do the stuff you want to do, and, since you'll be working for longer hours it will inevitably make you work a bit less efficiently!
4. Prepare properly, with NO distractions
This links back to my previous point…when you are preparing for UCAT make sure you remove any other distractions. Distractions will simply cause you to do the same amount of work in a longer period of time, which will hence lead to UCAT prep consuming more of your day than needed.
If you want to be able to enjoy your summer, make sure you dedicate your whole attention to UCAT prep in the hours you've set aside for it and then you can reward yourself afterwards by doing whatever you want for the rest of the day!
5. Prepare effectively
What I mean by preparing effectively is to work in a way that suits you and your needs. For example, some people start off with practice questions straight away, whereas others prefer to read up on some techniques and strategies/attend a UCAT course before attempting the questions.
If you've started your UCAT prep with practice questions, but seem to be seeing little to no progress, don't feel you have to stick to doing questions… Instead, make better use of your time and energy by first going through a UCAT strategy book or attending/doing a UCAT course, be it physically or online, to get a better idea on how to approach the questions. By preparing effectively in this manner you'll be making the best use of your time, leaving you more time for you to actually enjoy your summer!
This summer is inevitably going to be a tough one…with UCAT prep and Personal Statement writing, as well as other aspects of the med school application, but remember, if you work hard now, you'll hopefully reap the rewards next summer and be able to fully enjoy it and relax!
Good luck!
Words: Tahmeena Amin