Published on 15th July 2019 by lauram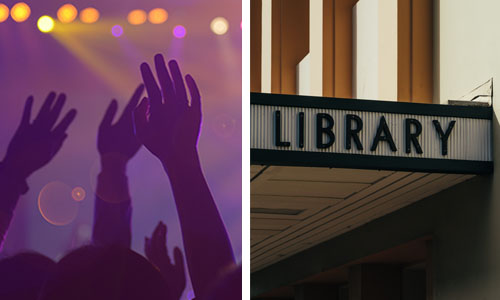 Whether you're breezing through first year, stressing through second year, or 3,000 words into your dissertation (and counting), maintaining a balance between your studies and your social life is super important.
Going out all the time isn't healthy, but then neither is burning out from spending too much time with your head in a textbook.
So, here are some quick hacks you can incorporate into your student lifestyle right now to help you strike the right balance.
Liberty Living residences are the perfect place for busy medical students and student nurses looking for hassle-free and comfortable accommodation options.
Find out more about Liberty Living
1. Tweak your week
It's normal to feel like university life is pulling you in multiple directions and it's normal to question why you'd want to sacrifice social events to study.
The best thing you can do is work out how long you need to dedicate to studying each day of the week in order to get all your work done (be honest with yourself!).
Then, set time in your weekly schedule to do it. Don't forget to allocate time for socialising and your hobbies, too.
Once you've got your timetable, make sure you stick to it, but feel free to adjust timings as new commitments come in (so… Love Island starts in June).
2. Mute your group
We've all got that WhatsApp chat that never stops popping up when you're trying to focus.
It's tempting to read what's being said while you're studying but try muting group chats, or putting your phone on airplane mode until you're ready to take a break.
Remember, the messages won't disappear, so you won't miss out on any gossip.
3. Reach the perfect combo
No, we're not talking about a half chicken with peri-salted chips. We're talking about a combination of socialising and studying at the same time.
First, pick a friend you trust who won't get too carried away chatting.
Next, arrange to meet in a place where you won't be distracted (a quiet study space or room at the library).
Then, test each other for 20 minutes on different topics you've been studying, take a break to chat for 10 minutes, and repeat as many times as you wish. Set a stopwatch so you don't go off schedule.
It really is the perfect combo (sorry Nando's).
4. Temptation, temptation, temptation
Whether you're craving a night out or a Netflix marathon, it's so hard not to give into temptation.
The trick here is to use these cravings as motivation, treating yourself to them as a reward for a set amount of work.
Spent a few hours studying? Great! Watch an episode of whatever series has you hooked on Netflix.
Spent a day in the library? Then arrange a night out with friends.
A reward system will encourage you to work harder during your next study session.
5. Scroll-free sessions
The worst thing you can spend your breaks doing as a 'reward' for revising or writing an essay, is scrolling on your social media feeds.
It's so hard to stop scrolling once you get started, and seeing what other people are up to will only ignite your FOMO.
Instead, make yourself a drink or snack, see who's in the common room for a chat, knock on a neighbour's door, or go for a brisk walk around the block.
It'll feel better to do something yourself, rather than looking at what other people have done through the social media looking glass.
And there you have it! 5 tips to help you strike the perfect balance as a student. Good luck!
Liberty Living residences are the perfect place for busy medical students and student nurses looking for hassle-free and comfortable accommodation options.
Liberty Living also offer short terms stays and flexible starting dates across 19 UK cities. Find out more here.
Find out more about Liberty Living
Sponsored post by Liberty Living