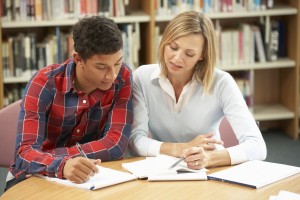 *Special Discount: book 5 hours of UKCAT tutoring with one of our TMP UKCAT Tutors or a Doctor and receive a 5% discount – or receive a 10% discount by booking 8 hours.*
We are officially partnered with the Royal Society of Medicine – the leading authority in medical education in the UK. We teach UKCAT to thousands of students and in-house at some of the world's best schools (see Testimonials).
Our UKCAT tutors are specialists in the Medical School application process. They are fully-trained and have a brilliant track record of building students' confidence and performance levels in preparation for the crucial UKCAT exam.
UKCAT tutoring sessions can cover the whole exam, or focus on the particular sections which you find most difficult. It is completely up to you.
Our private sessions fill up very quickly. Book yours now from £80 per hour.
Book UKCAT Tutoring
---
What Our UKCAT Tutors Provide
Our UKCAT tutoring sessions draw on our proven UKCAT methodology, which has seen us work with hundreds of schools and thousands of students around the world.
We have a team of medical education specialists who break down the examination and create repeatable strategies which generally result in the student achieving higher marks.
UKCAT tutoring sessions typically involve:
Testing the student's current performance level
Instilling core strategies proven to improve exam performance
Practising these through worked examples
---
UKCAT Tutoring – Testimonials
'Last month I completed my UKCAT  and I just wanted to thank Afra and everyone at The Medic Portal for helping me improve my score so that I was much more prepared for the UKCAT than I would have been before without the tuition. She was an amazing tutor for me, very calm and helped me to identify my errors when I was getting very flustered towards the test date. She was also very good at reminding me about the areas I was good at to help boost my confidence, and other top tips like doing GCSE Maths papers really helped on the day. Would definitely recommend her as a tutor for other students.'
Amina, UKCAT Tutoring Attendee
See more Testimonials.
---
How To Book UKCAT Tutoring
Sessions can be delivered in our London offices or online anywhere in the world. As well as our UK students, we work with many aspiring medics internationally. We consider home visits on a case by case basis.
If you prefer to discuss your tutoring requirements further before booking, please complete our tutoring enquiry form.
To stay up to date with the latest UKCAT tips and offers from The Medic Portal, sign up to our UKCAT Newsletter here.
Want to know more before you book? Try visiting our Tutoring FAQs page.
Book UKCAT Tutoring
---