Medicine Personal Statement Tutoring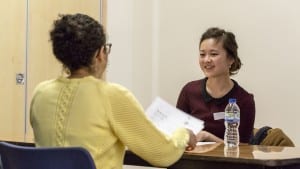 *Special Discount: book 5 hours of tutoring with a TMP Tutor or Doctor and receive a 5% discount – or receive a 10% discount by booking 8 hours.*
The Medic Portal is officially partnered with the Royal Society of Medicine, and we're leading the way in helping aspiring medics all over the world.
The Medicine Personal Statement is a vital part of the Medical School application process. Lots of applicants have no idea where to begin! Luckily, The Medic Portal has a team of expert Medicine tutors ready to guide you through from the first draft to the final product.
Our private sessions fill up very quickly. Book yours now from £80 per hour.
Book Personal Statement Tutoring
---
What our Medicine Personal Statement tutors provide:
Bespoke sessions, one-on-one, tailored to your every need.
How to plan your first and subsequent drafts of your Medicine personal statement.
Editing your Medicine personal statement with clear action points.
Medicine personal statement examples of what to include and how to write them.
Advice on how to make the most of your extra-curricular activities & work experience.
Spelling & grammar checks.
and anything else you want to ensure you create a great personal statement!
---
How to book a Medicine Personal Statement tutor
You can book tutoring in 1, 2, 3, 4 or 5 hour packages.
Once you've made a booking, we will personally get in touch with you via email to confirm your slot.
To ensure we help all aspiring medics all over world, Medicine personal statement can take place either in our Central London office, or on Skype. We will confirm this in our email correspondence with you.
If you'd prefer to further discuss your requirements for Medicine personal statement tutoring, you can fill out our tutoring enquiry form.
Want to know more before you book? Try visiting our Tutoring FAQs page.
Book Personal Statement Tutoring
---
Other ways we can help you with your Medicine Personal Statement:
For more general information about personal statements, see the UCAS website.
---