Medical School Interview Tutoring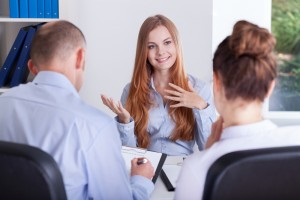 *Special Discount: book 5 hours of medical school interview tutoring with a TMP Tutor or Doctor and receive a 5% discount – or receive a 10% discount by booking 8 hours.*
Get ahead with medical school interviewing tutoring, delivered by doctors and top medics. The Medical School interview is the final stage of the application process. You only have around 20 minutes to prove that you are worthy of a place at Medical School.
The key to a strong interview performance is being able to articulate your motivations, strengths and experiences. The best way to do that is to understand what interviewers want and practice delivering it.
When you book interview training or a mock medical school interview with us, you will work with one of our specialist tutors, who will equip you to give your best on the day.
Our private sessions fill up very quickly. Book yours now from £80 per hour.
Book Interview Tutoring
---
Benefits of Interviewing Tutoring
Tailor interview tutoring to your personal requirements, including core strategy training, full mock interviews or both. We offer bespoke tutoring adjustments for all medical schools in the UK, including the most popular:

Oxbridge Medicine interviews
St. George's Medical School interview
Cardiff Medicine interview
Bristol Medicine interview
Birmingham Medicine interview
Choose MMI or traditional interview training. Our renowned MMI training is delivered by the same medics who brought you our popular MMI practice circuits.
You can trust us. We are officially partnered with the Royal Society of Medicine and provide medical school interview training in-house at some of the world's best schools (see Testimonials).
You can also try an online mock medical school interview in your own time.
---
Medical School Interview Tutoring: Testimonials
"Chris and the team did a marvellous job at preparing me at short notice for my graduate programme medical school interviews. I have since been lucky to receive an offer from Cambridge, and their tutoring really helped me tackle some of the complex questions I was asked."
Sophie, Graduate Entry Medicine at Cambridge
"Both Dr Kubo and Dr Nordstrom took me through some key skills and really helped settle my nerves. In no small part thanks to you both, I today received an unconditional offer to the University of Nottingham. Having that time with you really helped nail my nerves and improve my structured answers. I even got to the point where I enjoyed the interview experience! Which as you can imagine is a total shock – I could barely string a sentence together before our session. Thank you so very much. I'm so grateful for your help."
Emma, Interview Tutoring Attendee
"I found my tutoring with Afra to be of the highest calibre, and a very efficient use of my time, as we were able to tailor the session to my specific needs, and I was able to contact her via email if I had any further questions, a friendly personal touch. Although an hour may seem short, Afra's expertise was apparent from the word go, and, thanks to her priceless advice, I was able to secure a place at one of my top choices."
Jasmine, Interview Tutoring Attendee
Read more Testimonials here.
---
How To Book Medical School Interview Tutoring
Sessions can be delivered in our London offices or online anywhere in the world. As well as our UK students, we work with many aspiring medics internationally. We consider home visits on a case by case basis.
You can book anything from 1 to 5 hours. Once you have paid for your session, we will be in touch to confirm the date, time and location of your session(s).
If you prefer to discuss your tutoring requirements further before booking, please complete a tutoring enquiry form or give us a call on +44 (0)208 834  4579.
Want to know more before you book? Try visiting our Tutoring FAQs page.
Book Interview Tutoring
---