Dentistry Tutors - Get Into Dentistry
Get into Dentistry with Private Tuition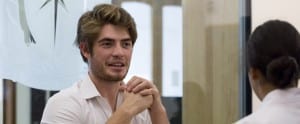 *Special Discount: book 5 hours of tutoring with a Dentistry Tutor and receive a 5% discount – or receive a 10% discount by booking 8 hours.*
At The Medic Portal, our official partnership with the Royal Society of Medicine allows us to attract the highest achievers in the Medicine and Dentistry education field. So, why not get a head start in your Dentistry application with a little help from our experts?
Get insights and advice in all aspects of your application to Dentistry, from weighing up which university is right for you, to personal statement help and UKCAT training.
You could be learning from students from the top dental institutes and schools of dentistry, like Kings College London (KCL).
Our private sessions fill up very quickly. Book yours now from £80 per hour.
Book Dentistry Tutoring
---
What our Dentistry tutors provide
Our Dentistry tutors are high academic achievers, have plenty of work experience under their belt and have been through the entire application process. Want to show admissions tutors that you want that place at their School of Dentistry? Well ask someone who's done just that! With our tutors, you could comprehensively cover the following:
---
Dentistry tuition: Testimonials
'I am a prospective dental student and I had an hour of Dentistry tuition with Alessandra and, after receiving Dentistry tuition from other companies, I personally find your tutors to be the best. Thank you for your time and your carefulness when selecting applicants as tutors for The Medic Portal. The tutor I had was truly insightful, helpful, resourceful, polite and very knowledgeable.'
Hiba, Dentistry Private Tutoring Attendee
---
How to book Dentistry tuition
Our private tuition sessions get booked up very quickly. So avoid disappointment and book today!
Sessions can be delivered in our London offices or online anywhere in the world. As well as our UK students, we work with many aspiring medics internationally. We consider home visits on a case by case basis.
If you prefer to discuss your tutoring requirements further before booking, please complete the tutoring enquiry form here.
Want to know more before you book? Try visiting our Tutoring FAQs page.
Book Dentistry Tutoring
---