Published on 2nd February 2018 by lauram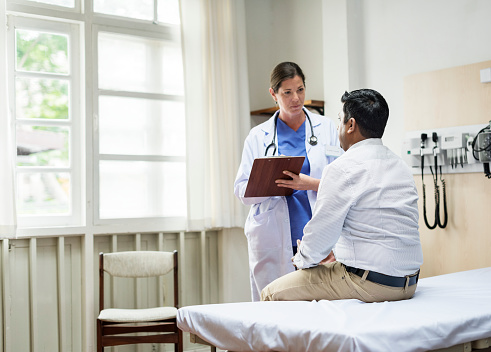 Welcome back to this week's edition of the news summary blog. This blog outlines the highlights in health news from 26th January to 1st February. News stories this week include: new figures show that four in ten strokes are now happening in middle age, a new blood test that could diagnose Alzheimer's disease is being trialled and a review has recommended that flour should be fortified with folic acid.
Our Interview Courses are filling up fast – book your space now!
Book an Interview Course
New figures released show that four in ten strokes are now happening in middle age. The drop in the age of those having strokes is thought to be due to increasing obesity levels and unhealthy lifestyles. The data now indicates that 38% of first strokes are happening amongst those aged 40 to 69 and the average age has dropped by close to three years in a decade. Public Health England are advising those over 40 to improve their diets, cut down on alcohol, quit smoking and increase their exercise. Despite the increase in strokes in this age group, elderly people remain the most at risk of strokes which are often fatal or leave survivors with a long-term disability.
Research published this week has shown a step towards a blood test for dementia. The study completed in both Japan and Australia trialled a new blood test which is able to detect high levels of toxic proteins linked to Alzheimer's disease. When trialled the test was 90% accurate and was tested on both healthy individuals, those with memory difficulties and those with diagnosed Alzheimer's disease. Currently, expensive and time consuming brain scans are used to detect the toxic protein, amyloid beta in the brain. The new blood test will need to undergo further testing but it may prove useful in the future when testing new drugs used to lower levels of amyloid beta and slow the progression of Alzheimer's disease.
A review published this week has indicated overwhelming evidence for adding folic acid to flour sold in the UK. Folic acid is a specific vitamin B that is used to produce red blood cells. It is recommended that pregnant women and those trying for a baby take folic acid supplements daily to prevent birth defects such as spina bifida. Despite recommendations to take folic acid, less than a third of all women in England take folic acid during pregnancy. 81 countries across the globe fortify flour but no countries in the EU do, due to concerns that too much folic acid could be problematic. Since the research publication there are no current plans in place to add folic acid to flour in the UK.
Words: Joelle Booth
Like this? You'll love: