Published on 20th April 2018 by lauram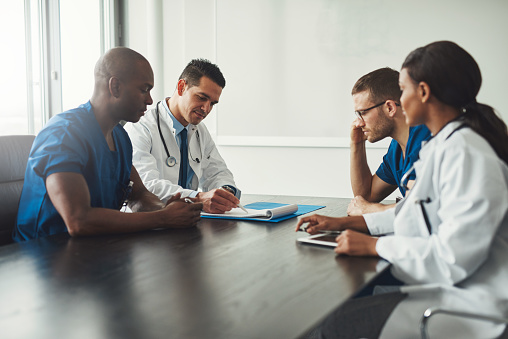 Welcome back to this week's news summary blog, bringing you the key stories in health news from 12th to 18th April. This week scientists have developed a new skin implant that can detect the common forms of cancer; a study has indicated that NHS staff are using payday loans more than any other organisation and a man in France has become the first patient to have two face transplants.
A new skin implant developed by scientists this week could warn patients of cancer. The implant works by detecting raised levels of calcium in the blood which is linked to some forms of cancer. The implant which is placed under the skin turns brown when it detects high calcium, causing the implant over the skin to look like a mole. High calcium levels in the blood are linked to the four most common forms of cancer prostate, breast, lung and bowel. The implants could act as a warning to patients and encourage them to see a doctor who can order further tests. It is hoped that this could lead to earlier diagnosis and increase the chance of survival.
A study has found that employees of the National Health Service are more reliant on payday loans that employees of any other organisation. This was especially true for NHS staff working in London, Stoke-on-Trent, Bristol, Sheffield and Liverpool. Payday loans are short-term small loans that are usually offered on a high rate of interest. The increased number of NHS staff using the payday loans suggest more employees are struggling with financial difficulties. The news comes after it was warned that some doctors and nurses are entering tax avoidance schemes. This has been made possible due to changes made to the way they are paid last year.
This week a man in France has become the first person to have two face transplants. Jérôme Hamon first had a face transplant in 2010, however this was eventually rejected. The man suffers with a condition that causes multiple disfiguring tumours. He is currently recovering in hospital after undergoing a second face transplant three weeks ago, it is hoped that immunosuppressant drug therapy will prevent the rejection of his new face transplant.
In addition, on 18th April the BBC announced that the highest paid doctors in Scotland are mostly men. Read more about the NHS gender pay gap here.
Words: Joelle Booth
Looking for more medical news? Try these: