Published on 5th February 2020 by Premela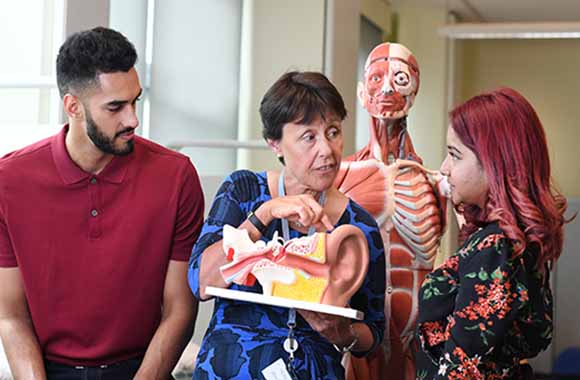 Professor Olwyn Westwood from Brunel University London, Medical School provides some top tips for choosing a medical school in the UK.
Choosing the right medical school can be tricky – there are so many choices. Much will depend on your predicted academic grades, your willingness to travel away from home, what you want personally from your medicine programme, and naturally, the influence of the various conversations with friends, family members and colleagues.
Here are some ideas to consider when choosing your medical school:
Location
You will be there for five years of your life so this one is important. Some students prefer the smaller university towns while others enjoy the city life. London of course is a popular option for medics, mainly because of the rich clinical placement opportunities they undertake. Students find that having access to a diverse patient population is exciting, challenging and gives them the experience needed to become a successful doctor.
Learning and teaching methods
Make sure that you research the type of course on offer at the medical school. Although most offer an integrated programme i.e. clinical contact with patients and skills training starting in Year 1, there are generally three types of learning structure – traditional lecture-based, problem-based, and the one we will be using at Brunel, team-based learning.
Admissions tests
Many UK medical schools require students to sit one of the following aptitude tests: UCAT, BMAT or GAMSAT.
Students may find that they perform better on one test over the other so apply to the university that offers their preferred test. Furthermore, students may look to avoid the test altogether and apply to one of the universities where the test is not required, for example, Brunel Medical School.
University experience
As well as the medical school, it is important to look at the university itself, i.e. reputation, student life and overall campus experience. Find a university where you think you will feel at home, safe and has the social structures (clubs and societies) you need as a diversion from your studies. Students at Brunel enjoy our diverse, one site campus environment where over 150 different nationalities are represented.
This post was created as part of a sponsored collaboration with the University of Brunel.
Applying to Medicine? Book a space on our Interview Course!
Book an Interview Course