Published on 16th July 2018 by lauram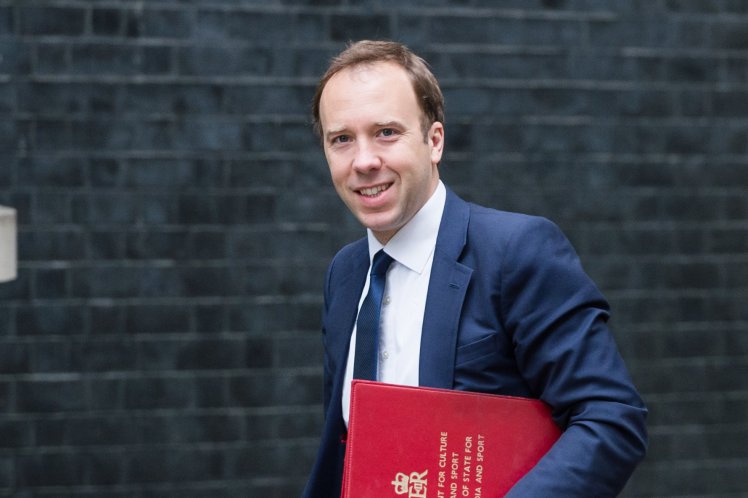 New Health Secretary: What happened?
Boris Johnson's sudden resignation as Foreign Secretary led to an emergency cabinet reshuffle. This resulted in Jeremy Hunt being appointed as Foreign Secretary, and Matt Hancock replacing Mr Hunt as Health Secretary. Mr Johnson's departure has followed a string of other resignations, in what has been described as a government crisis.
Read the latest medical news stories>>
Reminder about Jeremy Hunt…
Mr Hunt has been the longest serving Health Secretary since the post was created, but has also become a symbol for the medical profession's discontent with the current state of the NHS – the junior doctor strikes over new contract imposition particularly spring to mind.
His departure follows the reveal of a £20bn "birthday funding package" for the NHS, although his legacy may more likely be remembered by an increase in privatisation, waiting lists and vacancies.
How much do you know about the NHS? Take the quiz!
---
Why not try one of our quizzes?
---
So, who is Matt Hancock?
Mr Hancock, 39, was quickly announced as Mr Hunt's successor, switching from Digital, Culture, Media and Sport Secretary, the position previously held by Mr Hunt. He has a background in finance, studying philosophy, politics and economics at the University of Oxford before completing a masters in economics from the University of Cambridge.
He initially worked as an economist for the Bank of England, before becoming chief of staff to then shadow chancellor, George Osborne. In 2010, Mr Hancock was elected MP for West Suffolk, and since then has worked in several government departments including the Department for Business, Innovation and Skills, and the Department of Energy and Climate Change.
A key achievement of his, as listed by his Department of Health biography, is his leadership of the "digital transformation of government". Indeed, it is interesting to note that he is heavily interested in digital advances and even has a "Matt Hancock MP" app to connect with his constituents.
But will Matt Hancock's policies be any different to Jeremy Hunt's?
Mr Hancock's experience with the NHS has been limited to date, although his financial experience and aptitude could be considered an asset at a time where NHS budget allocation is crucial. However, those fearing further privatisation may see his links to the financial world as a worrying feature.
Mr Hancock's keen interest in digitisation may also mark some changes coming up. One of Mr Hunt's many unfinished commitments include a paperless NHS – perhaps this issue will be re-examined under Mr Hancock's policies. Certainly, an NHS app allowing booking of GP appointments and repeat prescriptions is due to be launched later this year, and Mr Hancock will no doubt be eager to promote it.
But many believe that this change in leadership simply represents a different label to the same product. Only time will tell if Mr Hancock can gain more trust from the medical profession and general public.
Words: Mariam Al-Attar
Want to know more about current issues in the NHS?