Published on 26th September 2016 by Site Editor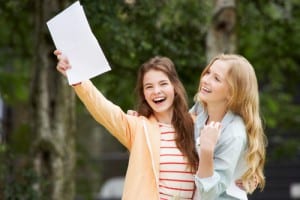 Please note that this blog was written for 2017 entry as a guideline – an updated version of Where to Apply with a Good UKCAT Score for 2018 Entry (Part One) is here.
Wondering where to apply with a good UCAT score? Here, we list the best medical schools to apply to with a good UKCAT score.
What is a good UKCAT score?
One very common question I'm asked as a UKCAT tutor is what constitutes a 'good' score on the UKCAT. This is not an easy question to answer. Scores fluctuate year on year, and what some medical schools might consider an amazing score, others might be consider as too low.
However, anything above average would be considered as good by the vast majority of medical schools. So far this year the average for the UKCAT has been about 644, so anything above that is really good.
Once you hit that 650 mark, you find many medical schools opening up as options. Quite a large proportion of UK medical schools are looking for scores somewhere in between 650-680. So what are they?
Well let's take a look…
Medical Schools that love a good UKCAT score
UKCAT is used alongside your GCSEs to select for interview. Applicants are allocated points and then ranked, with around the top half of the ranking invited to interview. Applicants can receive a maximum of 85 points here, with UKCAT score contributing 40 points, your SJT band 15 points, and your top 8 GCSE results the remaining 30 points. Also be aware that anyone scoring a band 4 will not have their application considered further.
The median UKCAT score of offer holders for 2015 entry was 680, this means 50% of offer holders scored 680 or less (the interquartile range was 62). This year the SJT is playing a larger role which means your UKCAT score may not have to be as high.
Once you are invited to interview, UKCAT score and GCSEs are forgotten about, with applicants scored at interview and ranked again. Students will undergo 2 x 10 minute interviews, each allocated 20 points, plus a group exercise and a scenario station, and both also allocated 20 points.
The SJT is then used again to contribute a final 20 points to your interview score out of 100. Students ranked at the top will then receive an offer. So if your UKCAT is around 680 you stand a good chance, and even if it is less, if you did well on the SJT and have some good GCSEs then Hull York could be a good option.
This is another school to apply to with a good UKCAT score. In previous years Plymouth has first screened candidates academically and then ranked them based on their UKCAT score. This means that Plymouth uses a UKCAT cut off, last year this was 652.5, and the year before that 650.
So, to stand a realistic chance of getting an interview at Plymouth you will need to score in around the top 40% to 35% of those sitting the UKCAT, so about 660 this year at least.
However, Plymouth doesn't just use an overall UKCAT cut off, but a cut off for each of the three cognitive sections as well. Plymouth is one of only two medical schools to do this! This means you need a particular score in Verbal, Quantitative and Abstract, which last year were 530, 650 and 610 respectively.
The SJT is not used. At the interview stage, students are scored and ranked on solely this interview score in order to determine who will be made an offer.
I said Plymouth was one of the only two medical schools that uses a minimum cut off for each of the three cognitive sections, so you are probably wondering what the second one is!
Well, the answer is St George's, in quite a similar way students must achieve a certain overall score plus a minimum in each of those 3 sections.
You will need to score at least 500 in Verbal, Quantitative and Abstract. The overall score needed will only be determined once applications are submitted, but last year the overall cut off was 650, and 637.5 the year before that. This equates to about the top 40% of those sitting the UKCAT.
So, like Plymouth a score of around 650-660 is needed here. The SJT is not used. UKCAT will not be used further once a student is invited to interview, but may be used to rank any students put on the waiting list for offers.
Here applicants are ranked on a combination of academics and overall UKCAT score when selecting who to interview. Academics contributes 60% and is scored using both GCSEs and achieved/predicted A levels.
Your UKCAT is then sorted into one of 10 different groups and given points based off this, contributing the other 40% of the ranking. This means that a low UKCAT score can potentially be made up for with some good academics and vice versa.
In the words of Dundee themselves: "There is no specific cut off applied but obviously a high score is advantageous." So how high are we talking? Well for 2015 entry the median UKCAT score of those gaining an offer was 700, with an interquartile range of 52.5.
Although that might seem quite high, keep in mind that is the median score, so nearly half of those receiving an offer got less than 700. Once you are invited to interview, UKCAT and academics are forgotten about, with offers being made based on interview ranking. The SJT is not used.

There isn't much information on Glasgow medical school's application process, it appears to be less transparent than other UKCAT medical schools.
Glasgow does say "We consider UKCAT with all other aspects of the application." This means the UKCAT will be used to determine who to invite to interview, but alongside your academics, personal statement and reference. In fact applicants will first have their academics, personal statement and assessed first.
Those who pass this screening system will have interviews allocated depending on their UKCAT score. For 2015 entry, the lowest score considered for interview was 658. Glasgow have said if the old section Decision Analysis was factored out of this, then this would have been about 663.
This means to stand a realistic chance of getting an interview at Glasgow you need to be in about the top 30% of those sitting the UKCAT. The interim results published so far suggest this will be 677 and above, so a little higher. The SJT is not used.
So you can see these five medical schools falling into that 650-680 category, however there are more. We'll be looking at the other medical schools which also look for a similar score in our next session.
Uploaded by Daniel on September 26, 2016