Published on 22nd September 2015 by Site Editor
Welcome back to this week's edition of the Medical News Summary. This week's summary will cover the week's medical and health related news. This summary will cover from the 13th to the 20th of September.
Junior doctors are considering strike action in response to the Government's plans to impose a new contract on medical professionals. The new contracts could mean a reduced pay for junior doctors due to no out-of-hours pay for working Saturdays and weekday evenings. A petition has called on the British Medical Association to support strike action. The BMA has concerns over junior doctor's working hours, pay and also patient safety. The government are set to meet with junior doctors around the country over the next two months to negotiate the contract.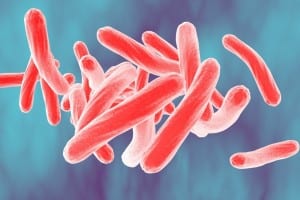 This week a tuberculosis (TB) outbreak has been confirmed in a school in Devon. Almost 200 people have tested positive for TB at a school in Devon. Public Health England have said that the majority of transmissions occurred during the 2013-2014 academic year. Those who tested positive for TB are receiving treatment for a latent TB infection but authorities have stressed that they are not infectious and do not have the disease. Less than ten people are currently being treated for active TB and there have been no further infectious cases at the school since the outbreak.
Experts have suggested that banning trans fats in Britain could save 7,200 lives over the next five years. Trans fats are currently used to improve the taste, texture and to preserve foods however, they also occur naturally in dairy products such as milk. Experts who wrote into the British Medical Journal (BMJ) stated that around 7,200 deaths due to heart disease could be prevented over the next five years if artificial fats were banned. Currently, there is no legal requirement for food companies to label trans fats, however they are usually listed under the ingredients as hydrogenated fats of hydrogenated vegetable oils.
Researchers at the University of East Anglia have suggested that a new device that sequences DNA can detect bacteria directly from urine samples four times quicker than the traditional methods currently used. The faster detection of bacteria is hoped to lead to faster treatment and more efficient use of appropriate antibiotics. In addition to detecting bacteria the device can also be used to determine antibiotic resistance. The device is undergoing further development as currently it can only detect bacteria in heavily infected urine.
Tai chi has been shown to help older patients with long term health conditions. Tai chi can relieve some of the symptoms of conditions such as heart disease, chronic breathing difficulties and osteoarthritis. Tai chi involves slow movements paired with deep breathing exercises. The recently study analysed 33 previous studies and looked at data from 1,584 people. NHS England has said that it believed some GPs were prescribing Tai chi to certain patients however it is unknown how many clinicians are prescribing it and what the cost implication of this is.