Published on 25th April 2016 by Roya
Welcome to this week's edition of the News Summary blog, which this week covers the medical and health news from the 17th to the 24th of April. In this edition, we focus on the upcoming junior doctor's strikes as well as new research that suggests the incidence of dementia is decreasing in men.
Junior doctors strike latest news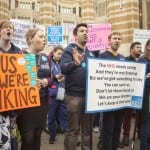 This week Jeremy Hunt, the UK Health Secretary has rejected the British Medical Association's offer to cancel strikes if he agrees to not impose the new contract. A letter sent by the British Medical Association (BMA) outlined that no junior doctors wanted to pursue industrial action, however, they were not going to accept a junior doctor contract being forced upon them. They were seeking further talks between the BMA's junior doctor committee chair, Dr Johann Malawana and Mr Hunt. However, the Department of Health has responded stating that they would not lift the imposition as the BMA were unwilling to negotiate the issue of Saturday pay.
GPs and senior Drs have signed a letter to Mr Cameron, asking for support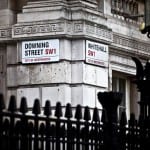 With strikes going ahead on the 26th and 27th of April, over 25,000 consultants. GPs and senior doctors have signed a letter to David Cameron in support of junior doctor's striking. They have also offered assurances that patients will be not be placed at risk. The strikes are the first incidence in the history of the NHS in which a full withdrawal of labour is being planned. It is understood that under the new contract the training and work-life balance of junior doctors will suffer. If the strike goes ahead, routine elective services would have to be cancelled to allow consultants, middle-grade doctors and GPs to cover emergency procedures.
Makeshift A&E camps to be set up
Makeshift camps will be set up to cope with accident and emergency departments that are overrun during the junior doctors strikes on the 26th and 27th of April. Hospitals have already cancelled 125,000 operations and appointments to cope with the upcoming withdrawal of labour. Patients have been urged to be mindful of their usage of the NHS during this time to reduce the burden on A&E departments. NHS ambulance trusts are setting up "temporary treatment centres" to help cope with demand. There will also be additional staff sent to man 111 phone lines to allow filtration of patients who do not need to attend A&E. GP surgeries have been told to offer extra appointments and social services are aiming to decrease the number of patients currently in hospital before the strike action.
Number of male dementia sufferers has decreased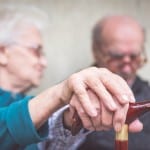 A study conducted in the UK over the last 20 years has suggested that the number of men developing dementia has dropped significantly. This is thought to be due to a change in lifestyle. The incidence of dementia in women also decreased but to a lesser degree. It is thought that lifestyle habits such as reduced smoking levels, improved diets and more men taking regular exercise might have accounted for the decrease in dementia. The study was carried out by Cambridge and Newcastle Universities and has been published in the peer review journal Nature Communications which can be read here.
Uploaded by Joelle on 24 April, 2016