Published on 21st March 2016 by Roya
Welcome back to this week's new edition of the News Summary blog. This week's summary will cover all medical highlights from the 13th to the 20th of March and will include the latest advancements in health research.
2016 Budget Sugar Tax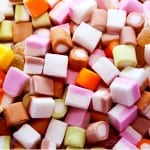 On the 16th March George Osborne announced that the UK 2016 budget would include a tax on sugary drinks. Alongside the sugar tax Osborne also announced that the tax on cigarettes would increase by 2% and 3% on rolling tobacco. The sugar tax, which will be introduced in two years, is expected to raise £530 million which will be spent on primary school sports. England, Scotland, Wales and Northern Oreland will be free to decide how to spend each of their shares. The tax announcement has caused a fall in the share price of soft drinks companies but has generally received a positive response from the public.
It is thought that the tax will result in a substantial price rise on sugar-sweetened drinks. Two bands will be introduced, one for total sugar content above 5 grams per 100 millilitres and a higher band for drinks with more than 8 grams per 100 millilitres. Drinks that fall into the lower categories are drinks such as Dr Pepper, Fanta and Sprite whereas those that fall into the high category include Coca-Cola, Lucozade and Pepsi. It is hoped that the sugar tax could help to improve the current UK status on childhood obesity. However, the tax does not include fruit juices, smoothies or milkshakes which has caused some controversy as these drinks often contain high levels of sugar.
New Cancer Treatment Success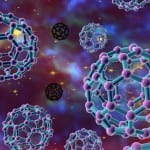 New cancer treatment using nanotechnology been shown to be successful in first stages of testing. The new treatment has shown "astounding" results in mice and scientists believe that the nanotechnology approach could provide a treatment for metastatic cancer of the lungs and liver.
The mice used in the experiment had incurable breast cancer that had spread to the lungs, the treatment used was a nanoparticle generator that delivers anti-cancer drugs to these vital organs. This allows the drug to bypass a tumour cell's ability to develop resistance to the drug. The results indicated that after eight months of treatment the cancer in the mice was controlled, this is the equivalent of 24 years of long-term survival in humans. The study still needs to be replicated by other research teams and in a human population, but these first results are promising and could represent a new milestone in cancer treatment.
Autism Death Rates Unexpectedly High
New research has shown that people with autism are dying 16 years earlier than the average person. Autistica, an Autism charity is launching a five year £10 million research programme to investigate why this might be the case.
Some of the suspected reasons include bullying, social issues and side effects from the medication prescribed to those with autism. The research was conducted by the Karolinska Institute in Sweden, who found that the most common cause of early death in those with autism was suicide. Mortality in autism was not known as a significant issue until this study.
The study analysed data on 27,000 people with autism and compared them to non-autistic controls. NHS England launched the world's first Learning Disability Mortality Review Programme to investigate early deaths in those with learning disabilities. NHS England is also thought to be aiming to increase take-up of NHS Health Checks and Cancer Screening Programmes amongst those with learning disabilities.
Uploaded by Joelle on 21 March 2016